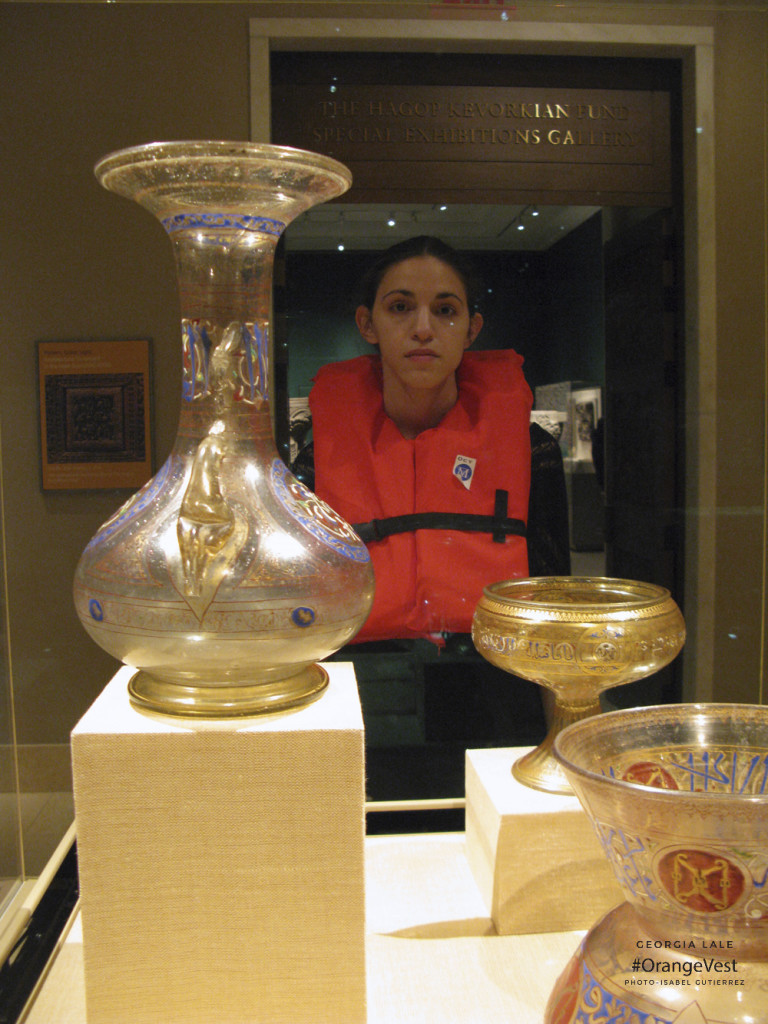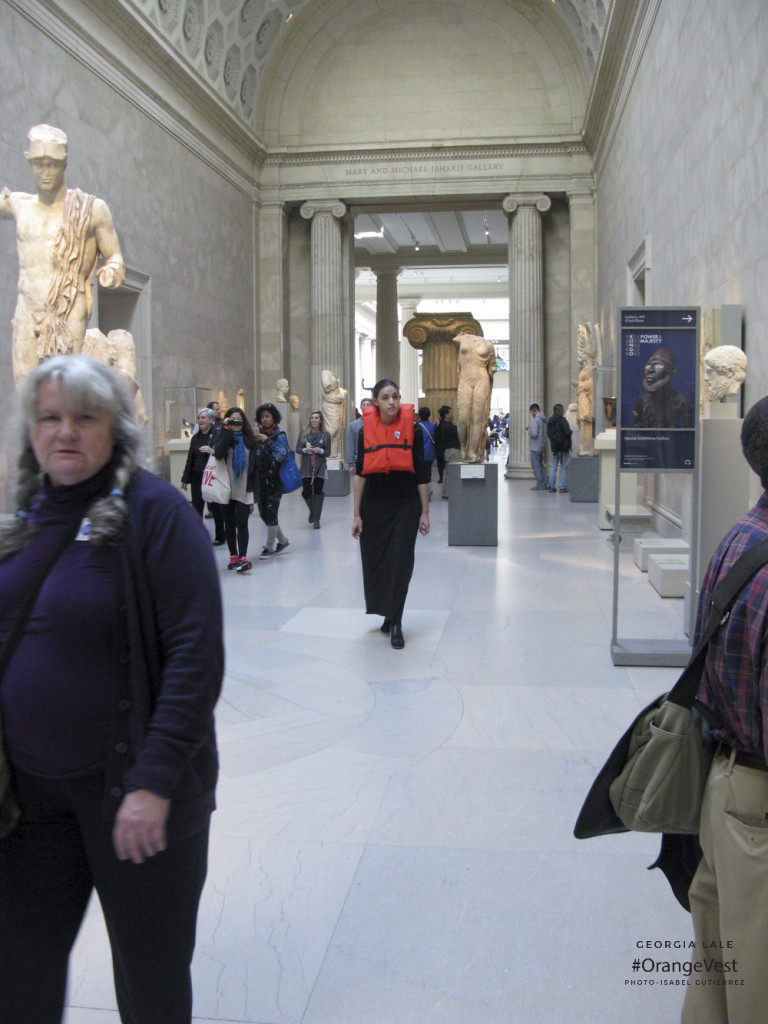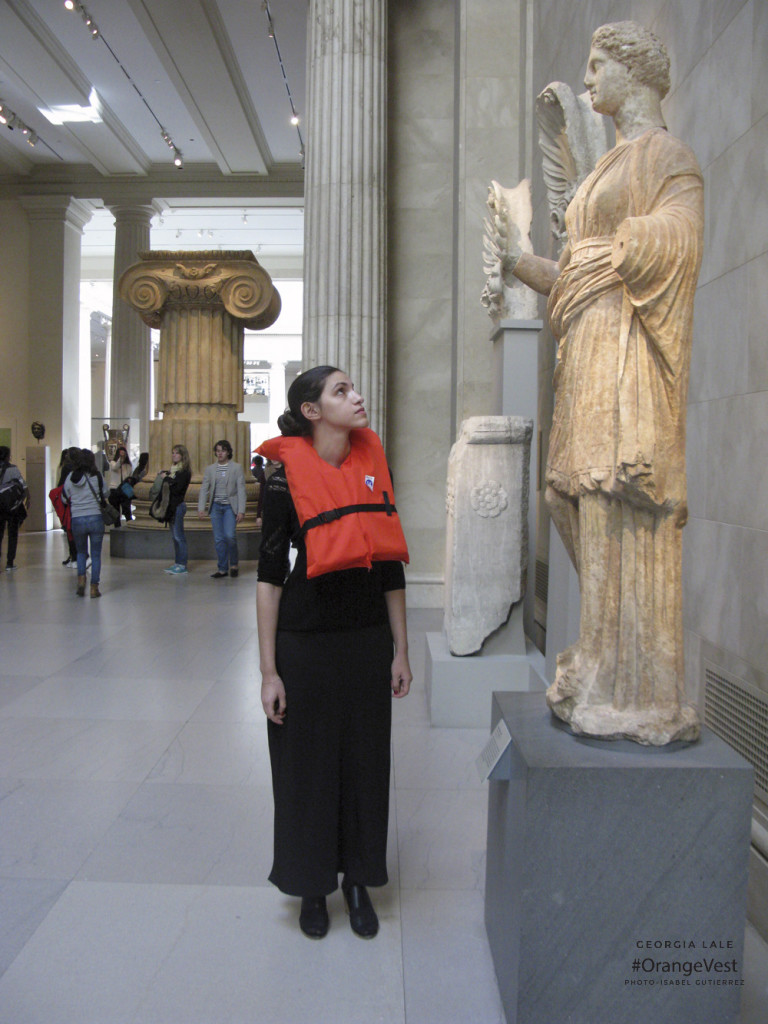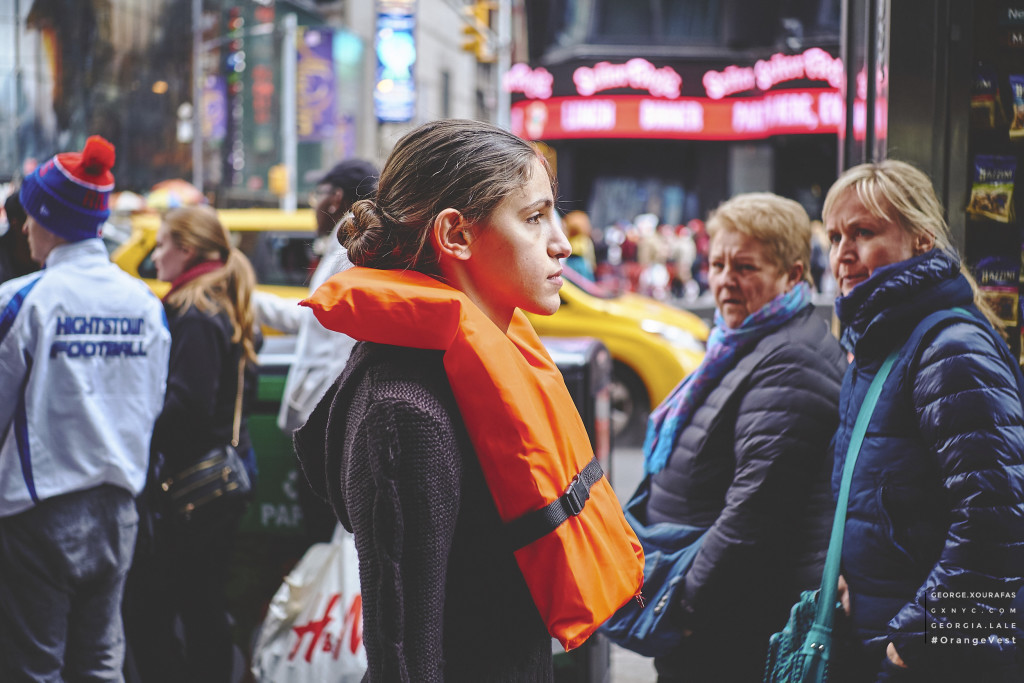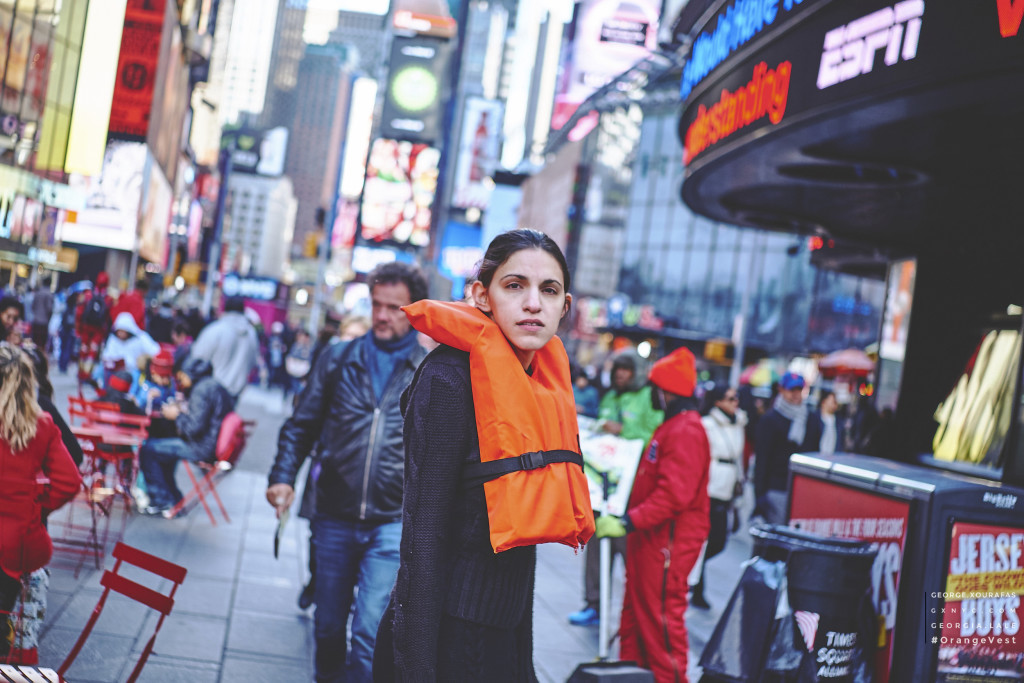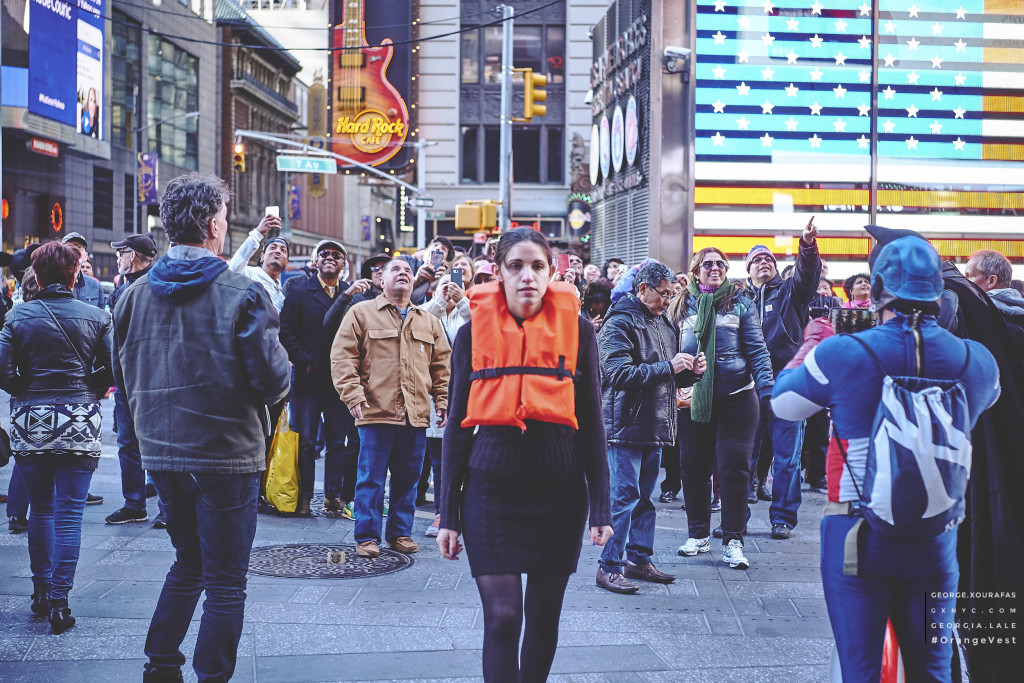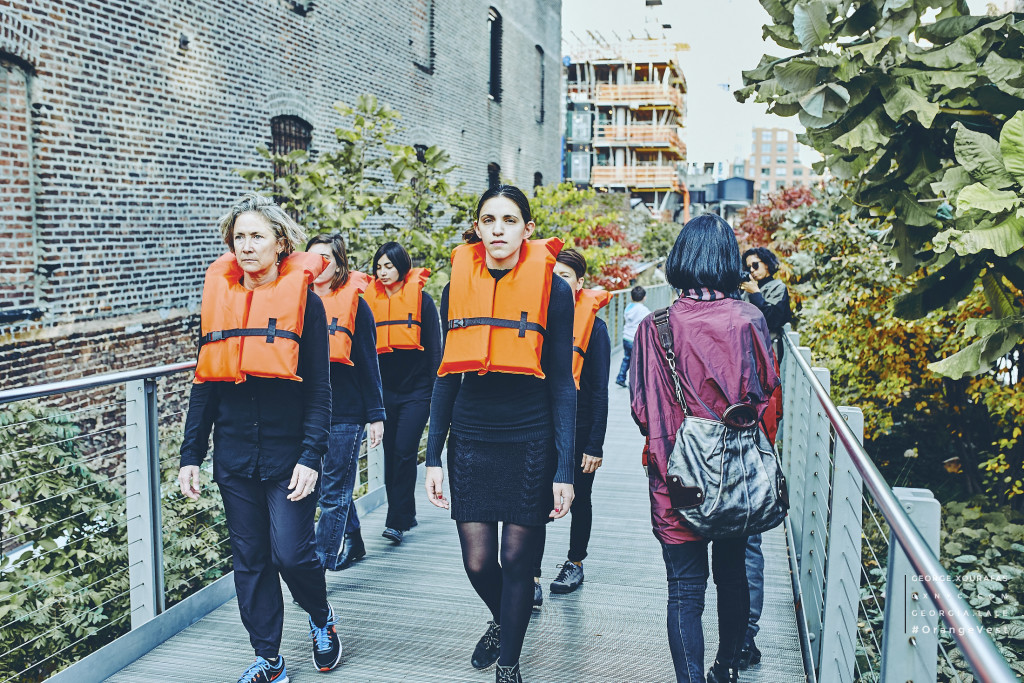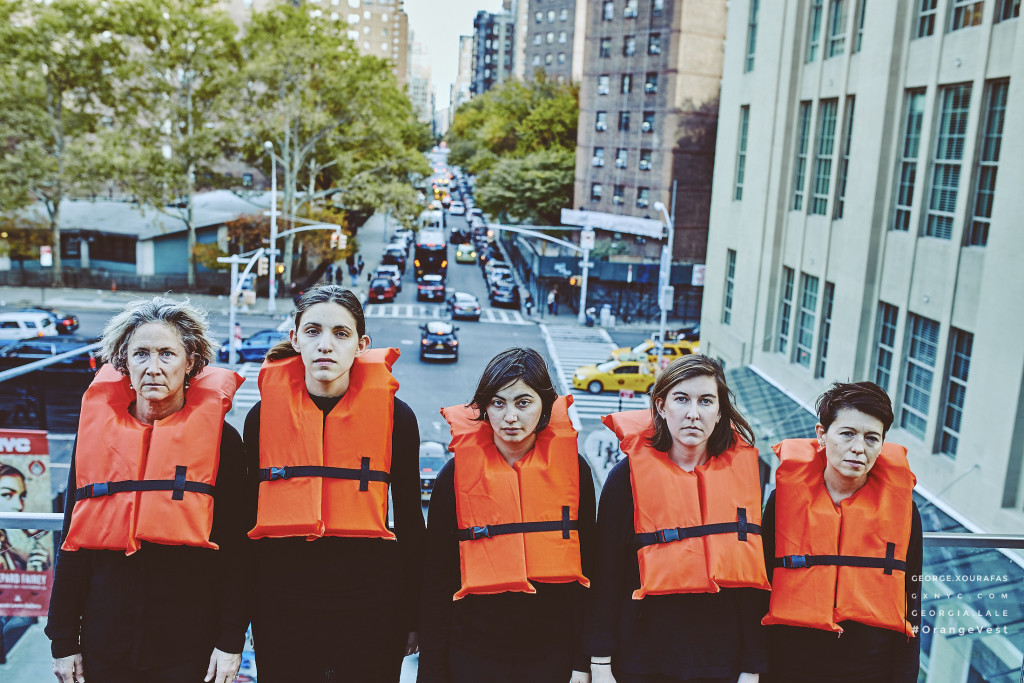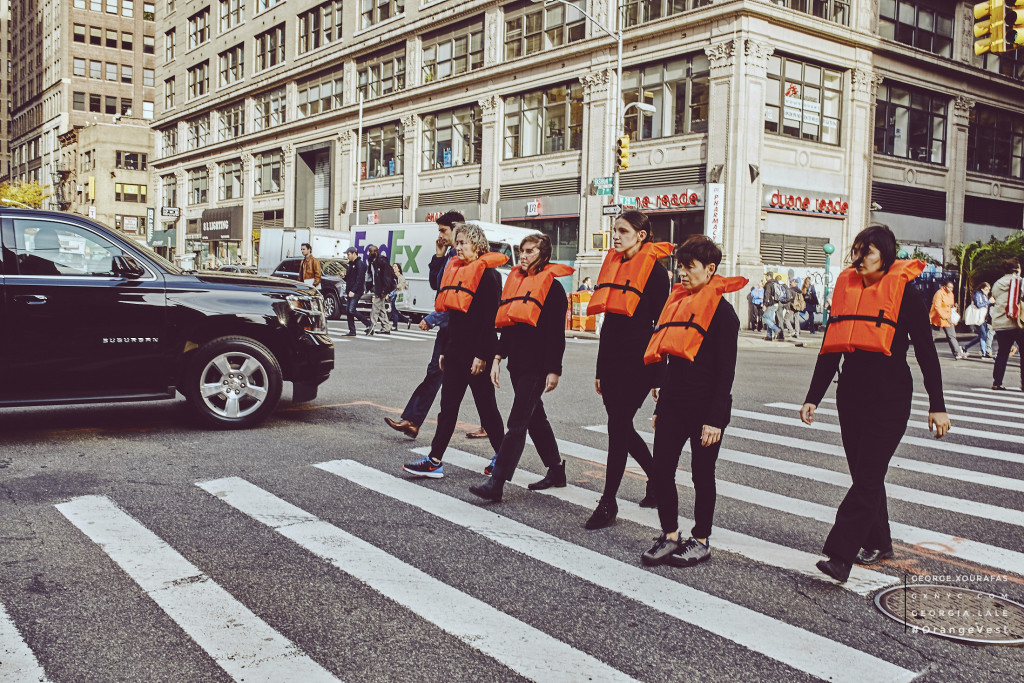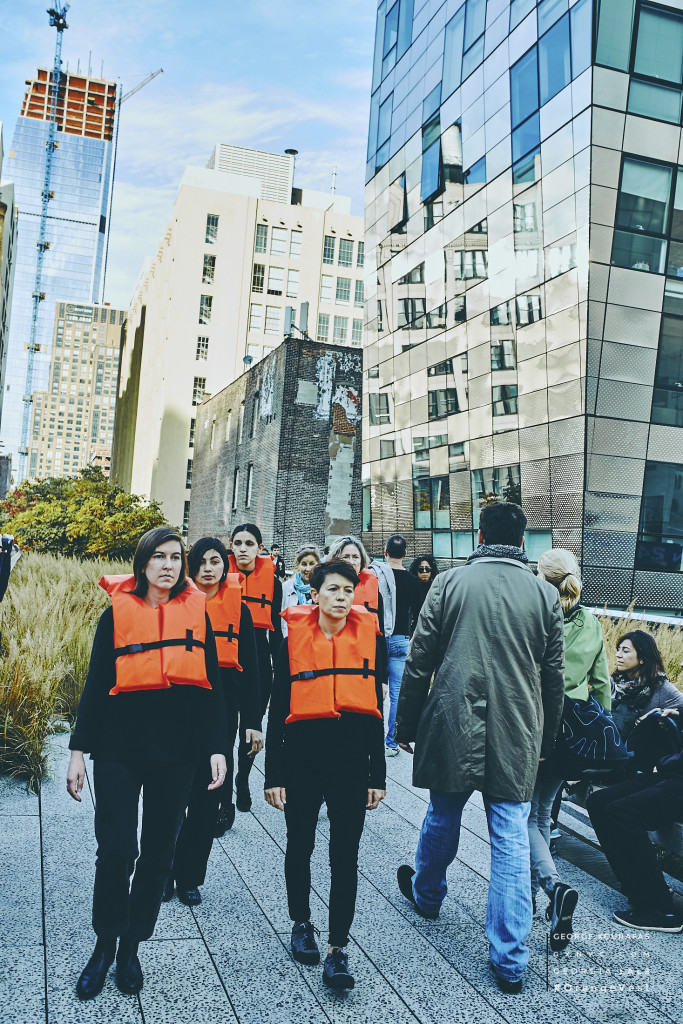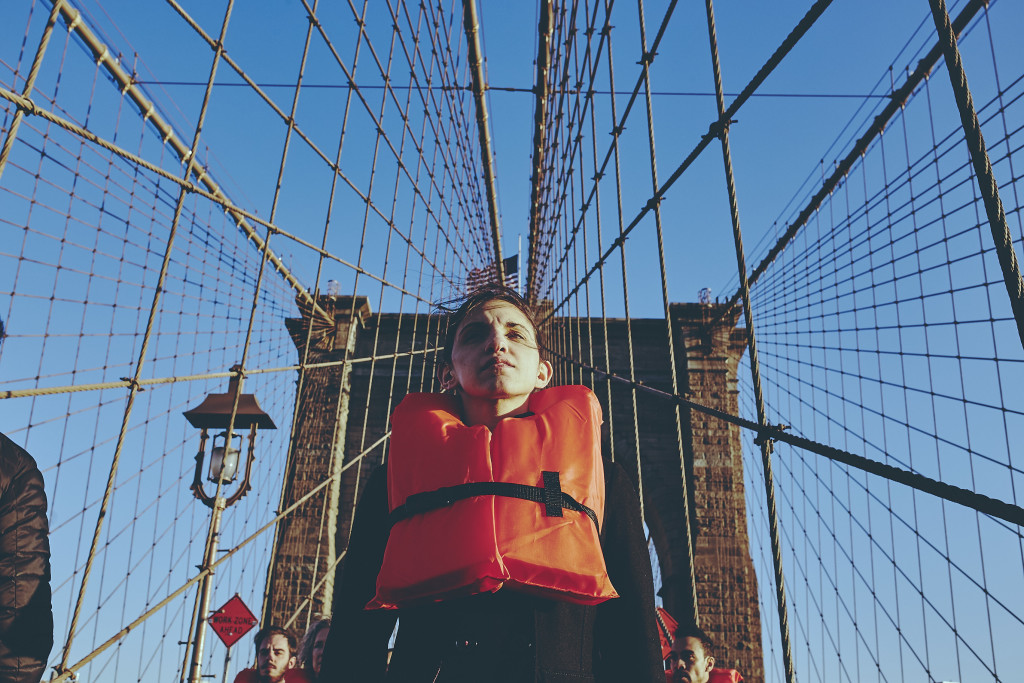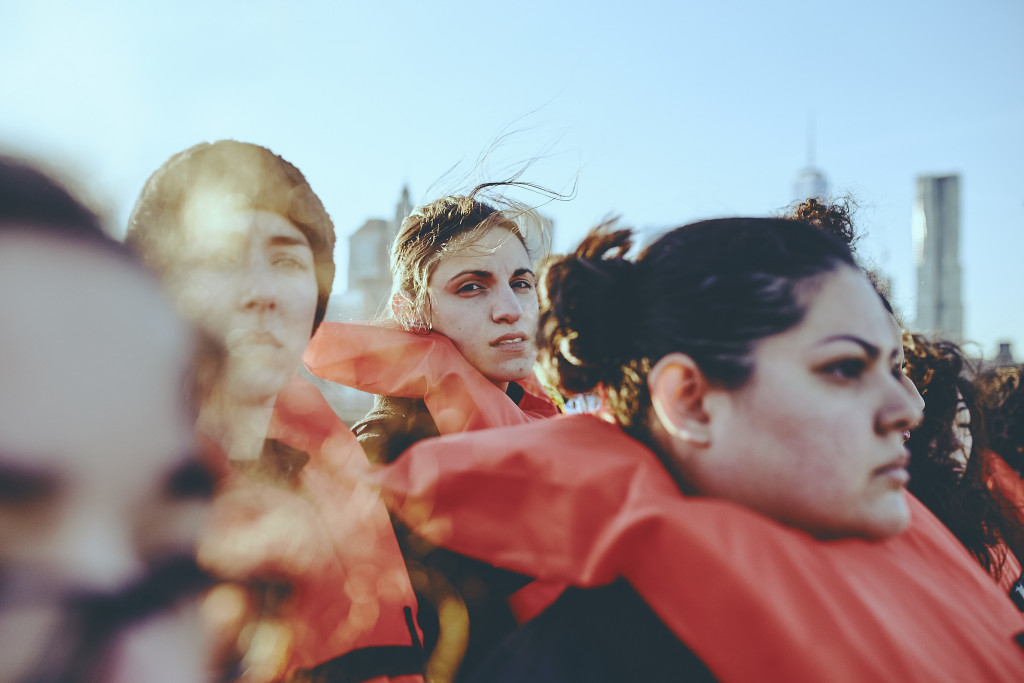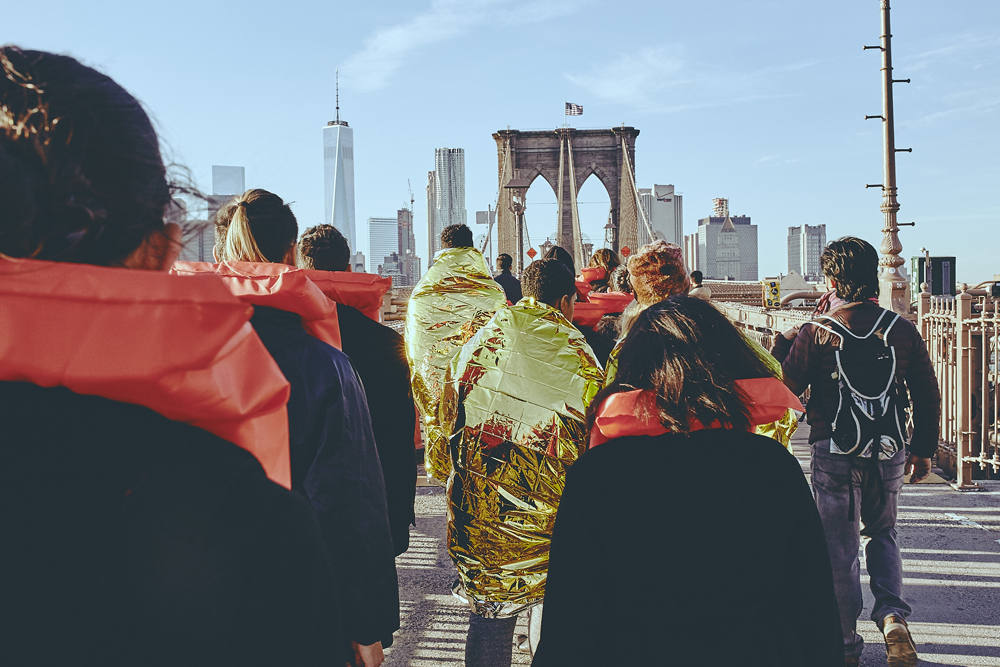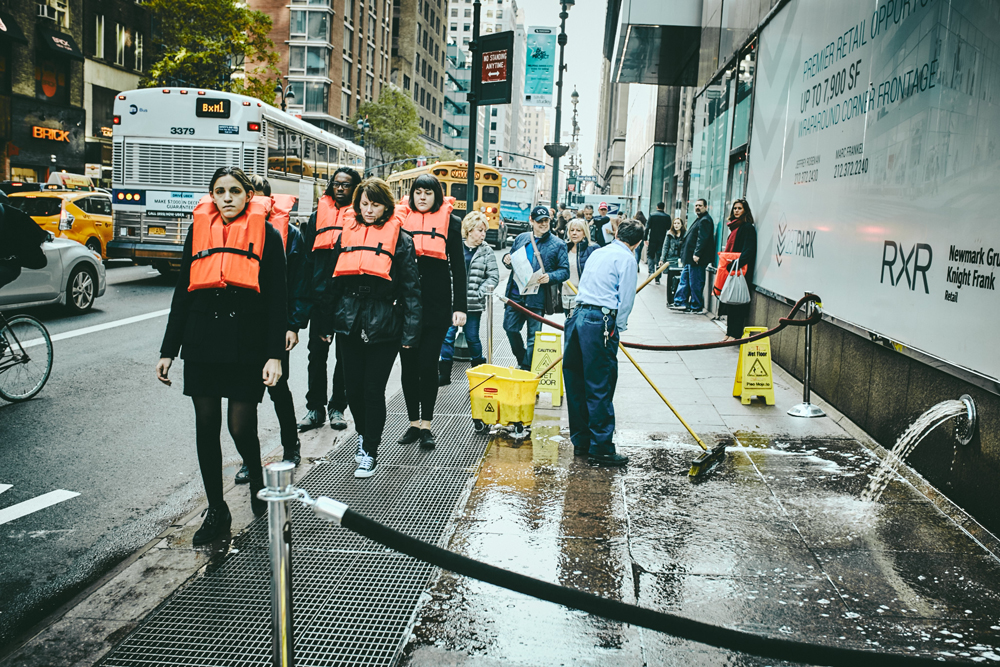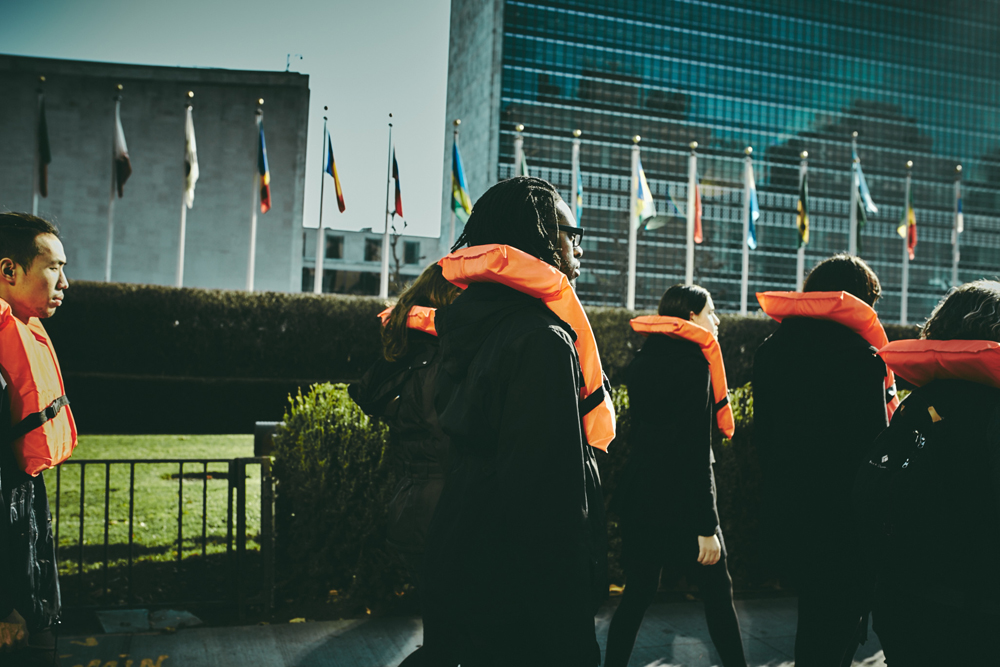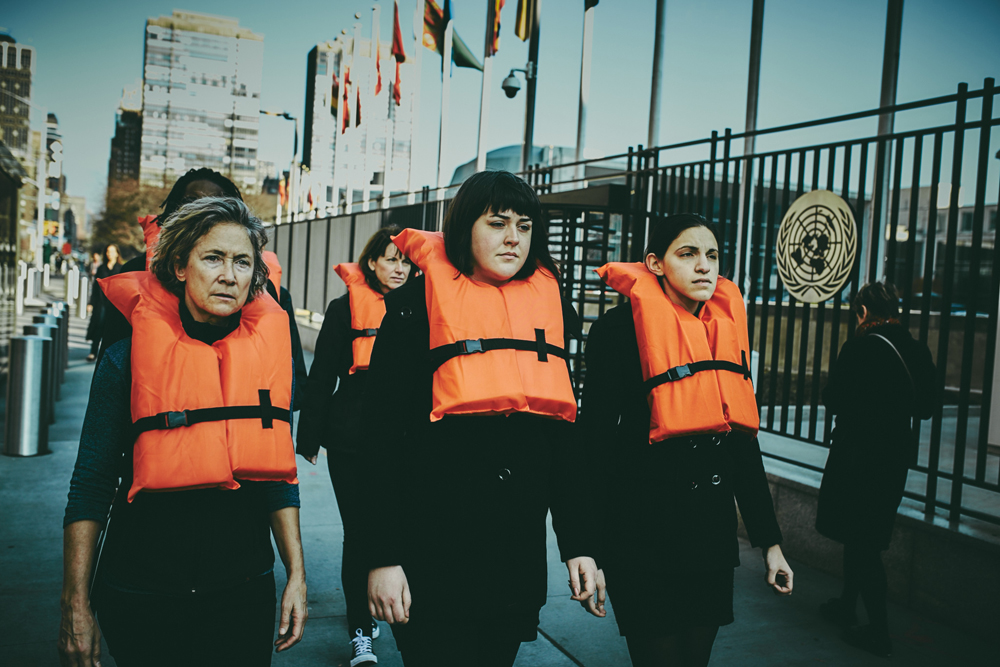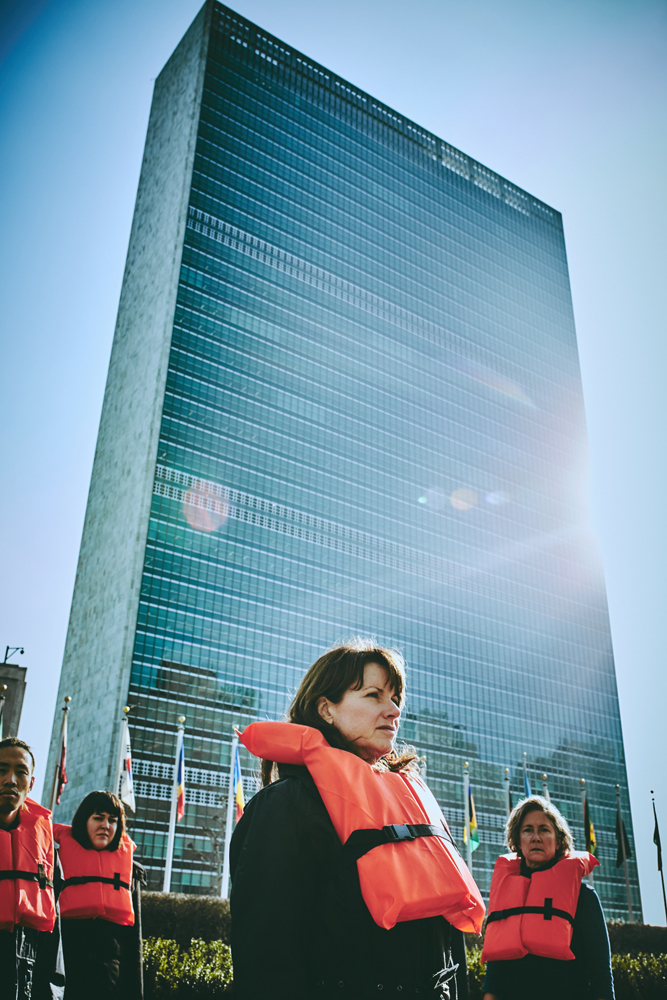 "#OrangeVest" is a commentary on the journey of the Syrian refugees. This art piece is about the refugees' trip between Turkey and Greece while they try to cross the Aegean Sea. It is a participatory performance, a sculpture and a protest. My purpose is to bring this tough reality inside the everyday routine of New York City.
This art piece is an intervention in public spaces. My group and I wear life vests and walk into public and private authorized areas (Metropolitan Museum of Arts, Times Square, High Line Park, Brooklyn Bridge and the United Nations Secretariat Building). I'm willing to disrupt the everyday routine with a piece of reality that people are not expecting to see there. The public is invited to interact with the piece by open the conversation "Why you are wearing a life vest?"or by totally ignoring the performers in a manner reminiscent of the way that many in the public refuse to see this refugees' crisis as a global phenomenon.
"#OrangeVest" is a project in process.Information about the upcoming performance will be announced soon.
Photos by George Xourafas