#OrangeVest Times Square October 18th 2015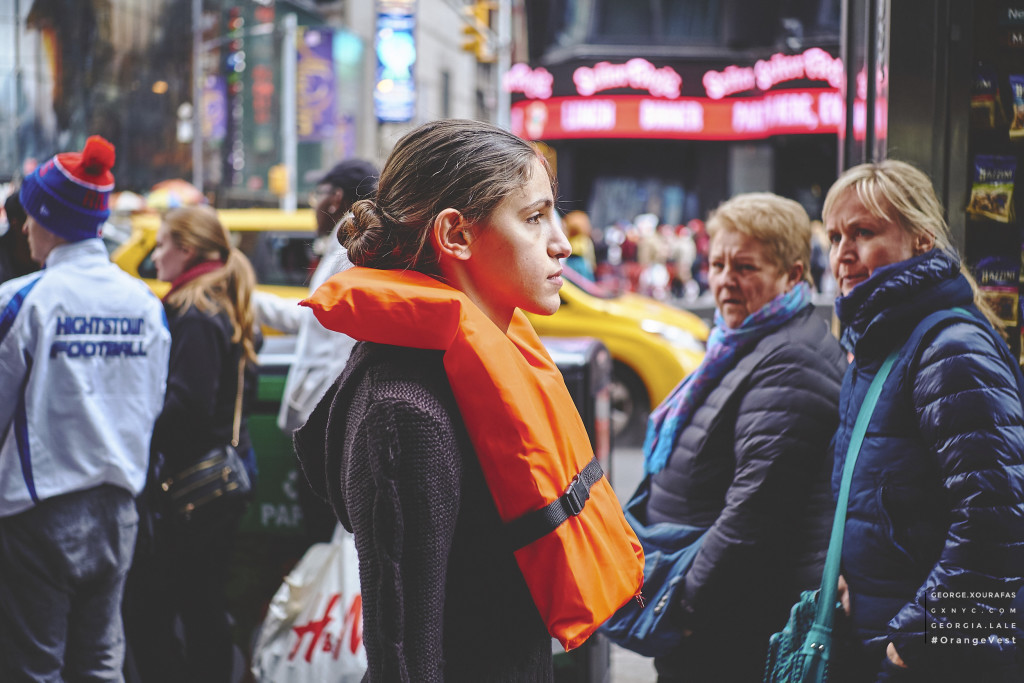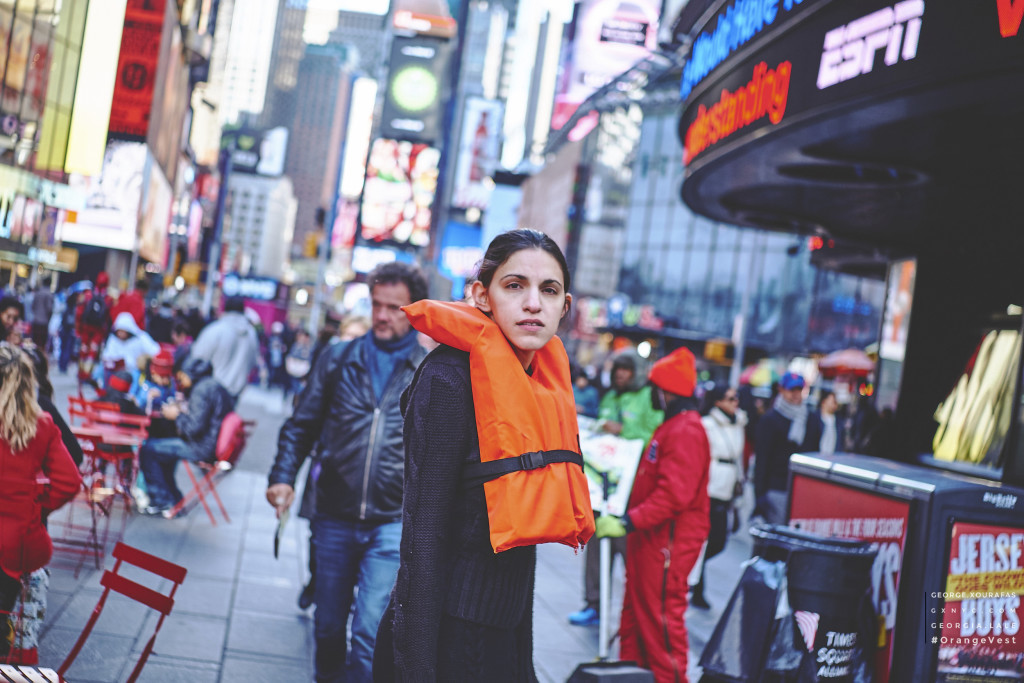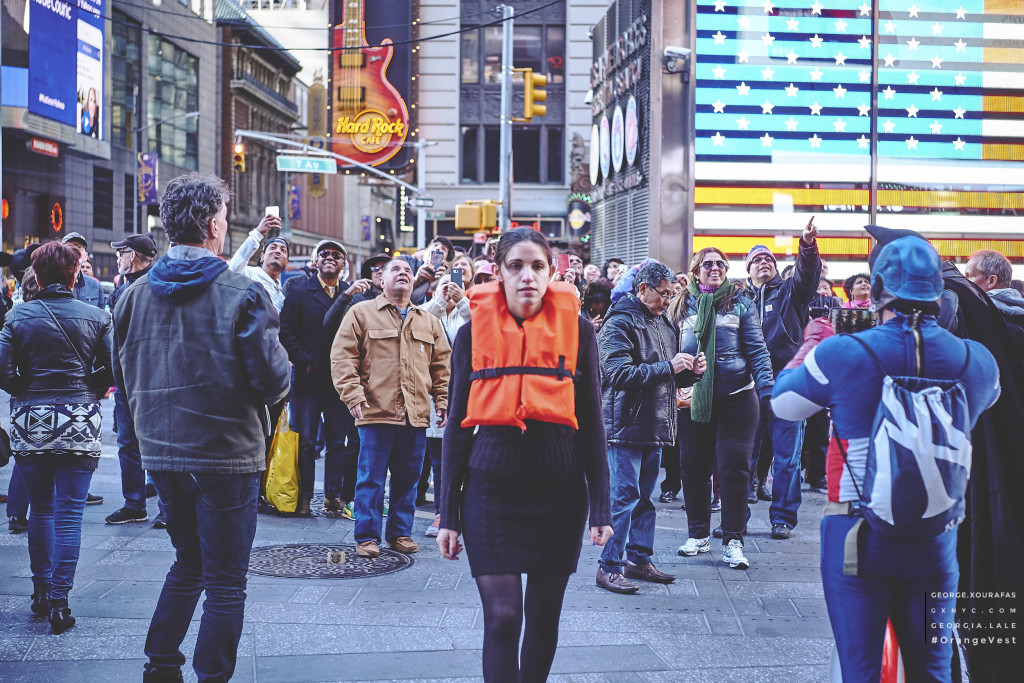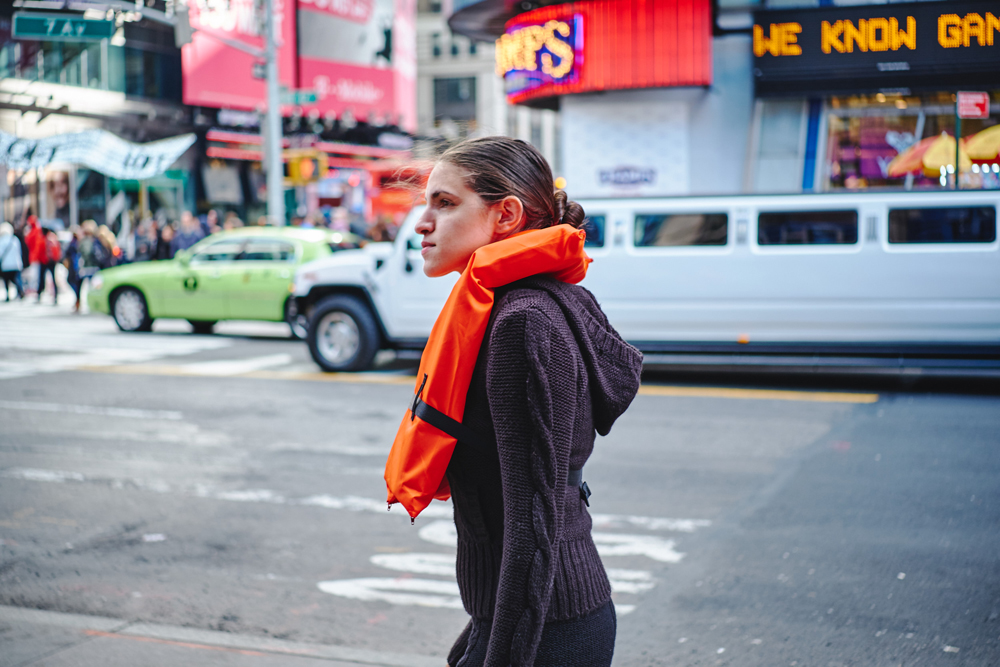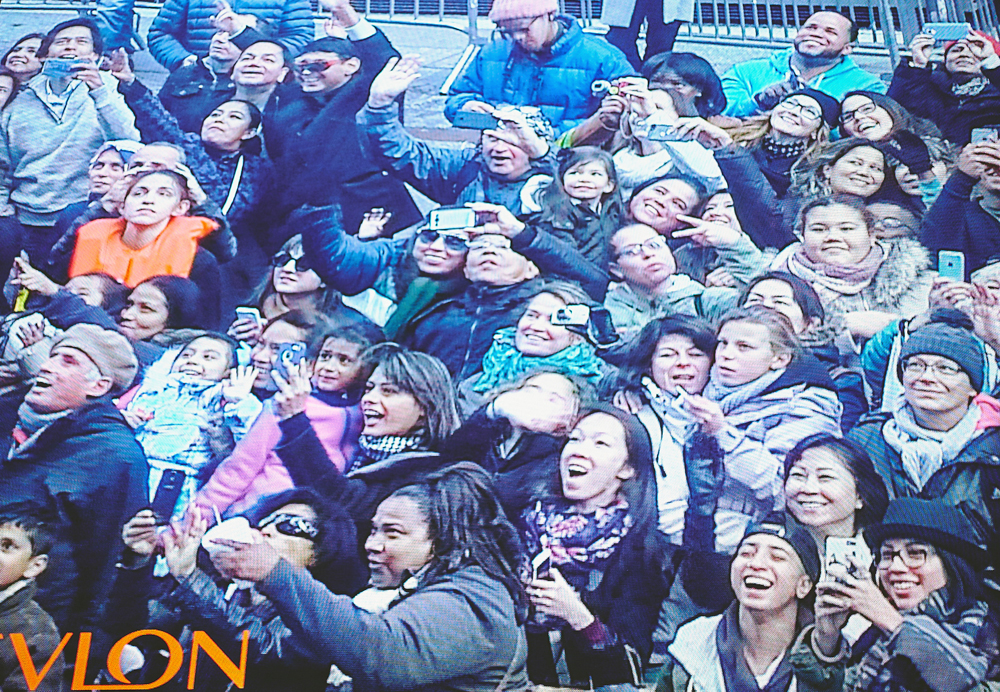 "#OrangeVest" is a commentary on the journey of the Syrian refugees. This art piece is about the refugees' trip between Turkey and Greece while they try to cross the Aegean Sea. It is a participatory performance, a sculpture and a protest. My purpose is to bring this tough reality inside the everyday routine of New York City.
Times Square "#OrangeVest" performance
"Her second stop was Times Square, which she chose not only because of the centrality of the location but also because of the nature of the surroundings.
"It is so non-political that it is political. It's a place that pretends that everything is fine with the world. Full of advertisements, movies, and superheroes. So I decided to do it there and bring this part of tough reality to this space," she said."

– See more at: http://usa.greekreporter.com/
Photos by George Xourafas