#OrangeVest performance at DCrally4refugees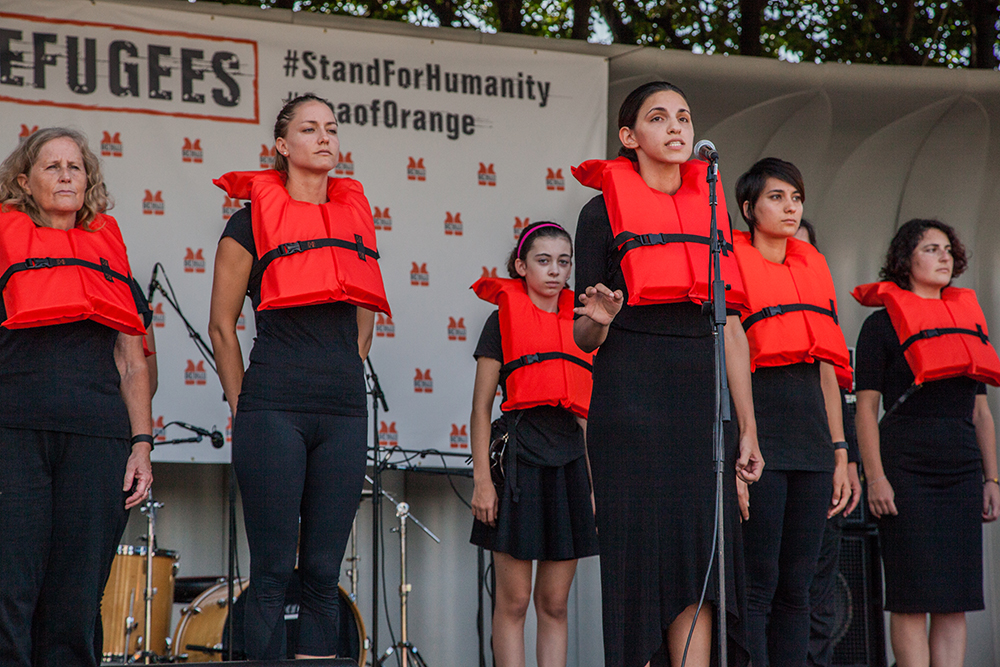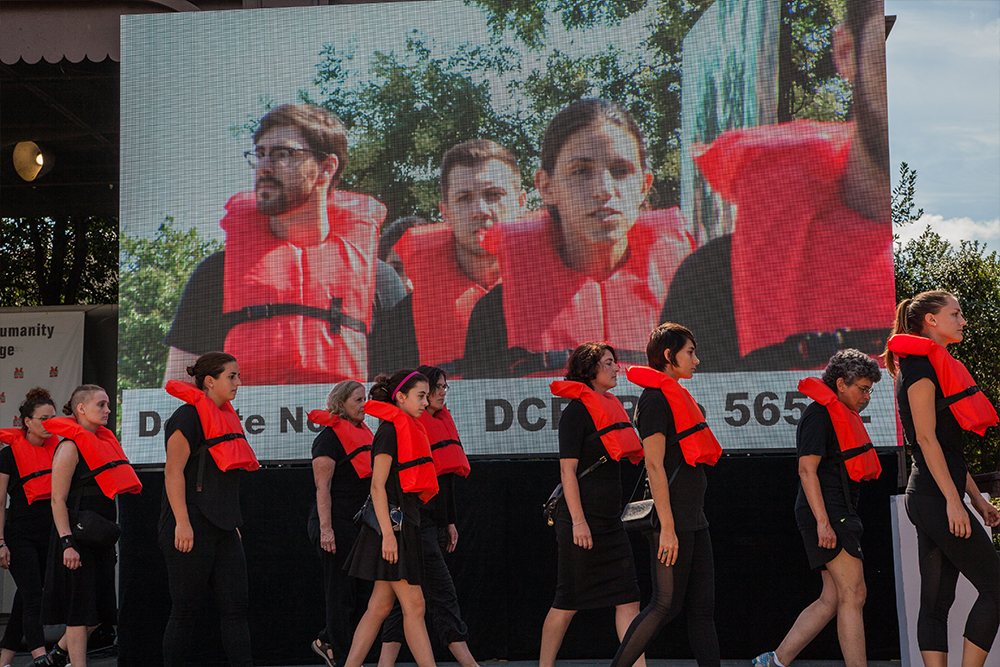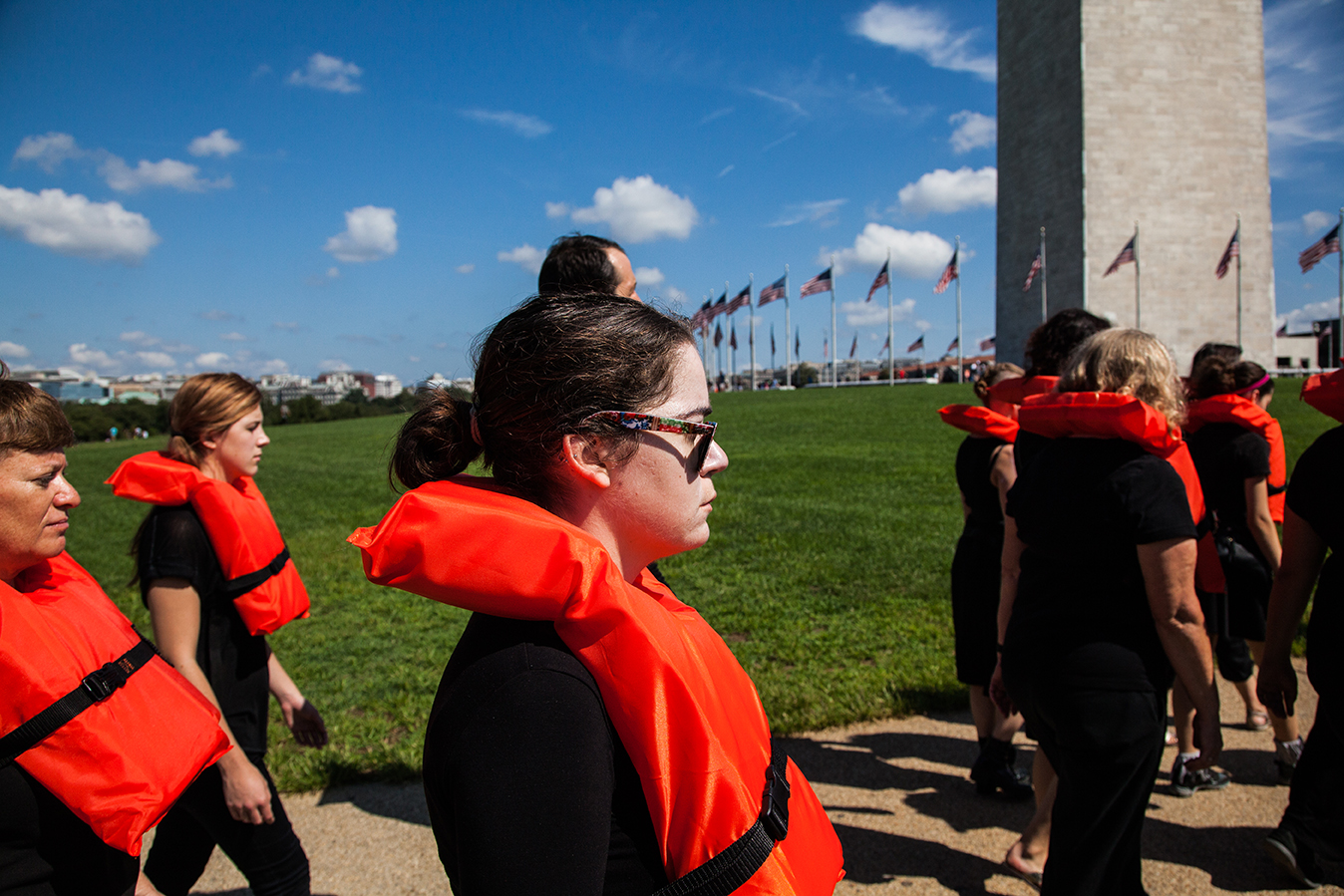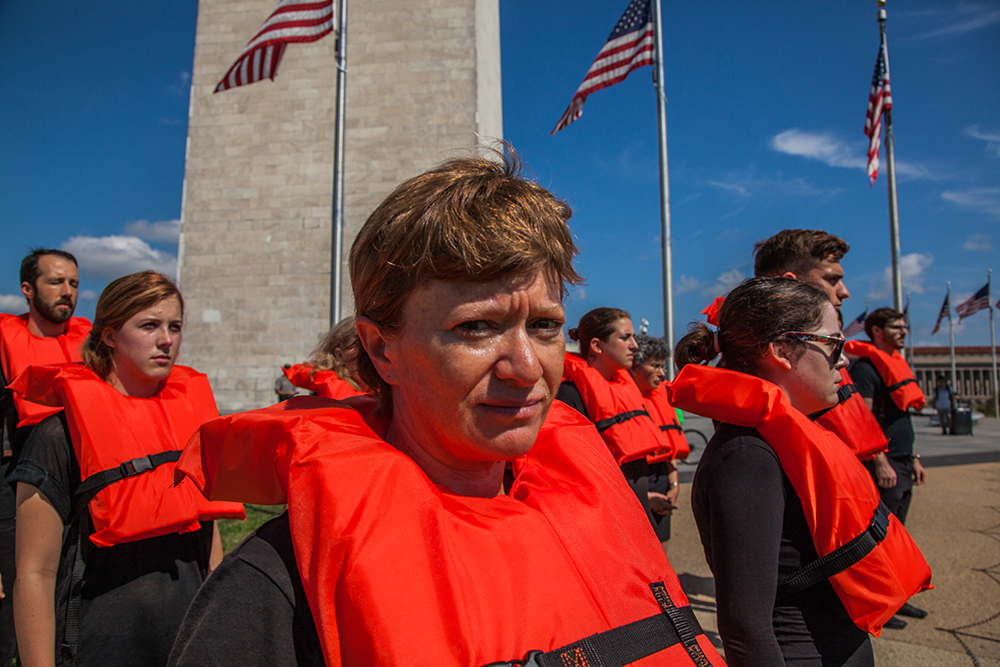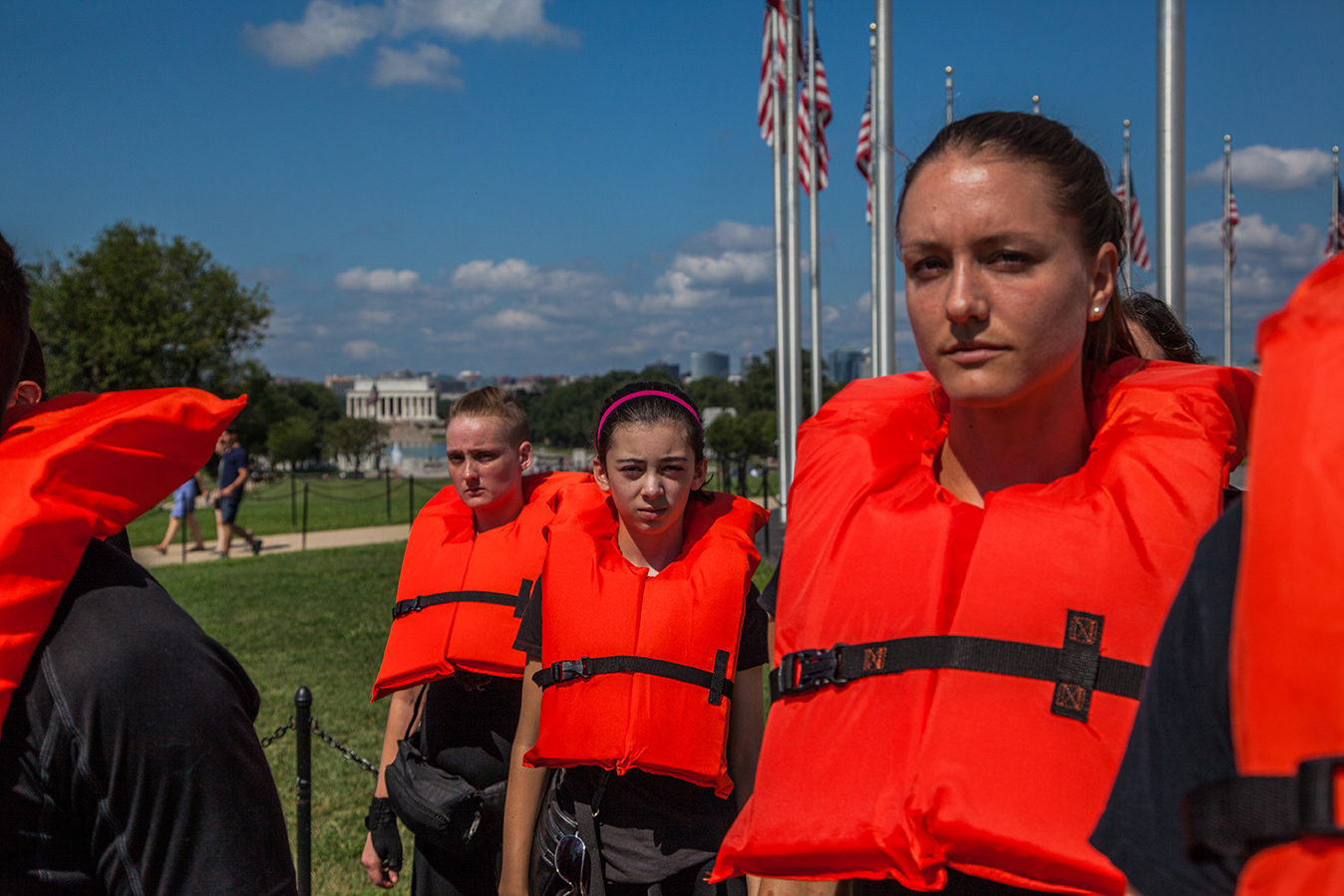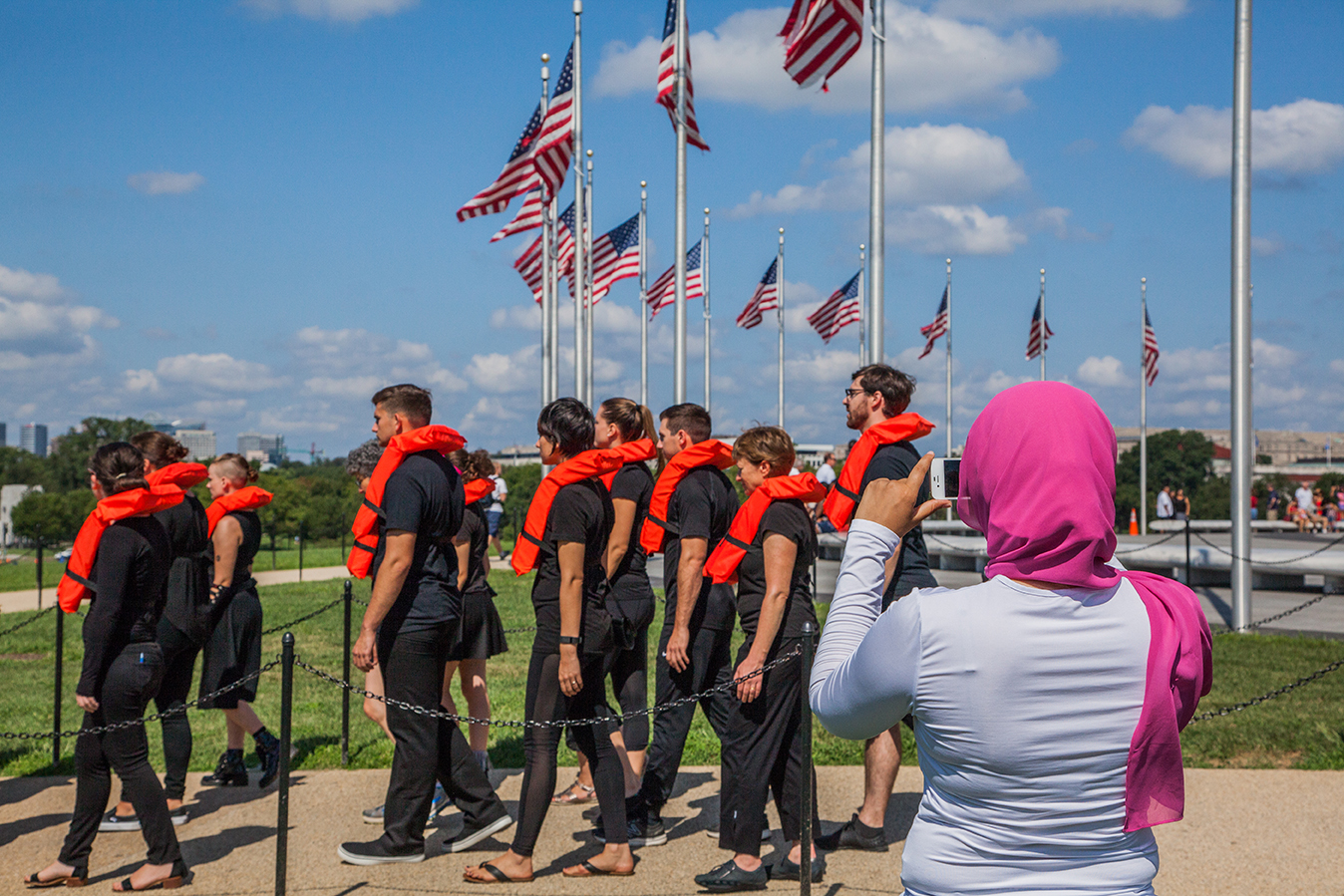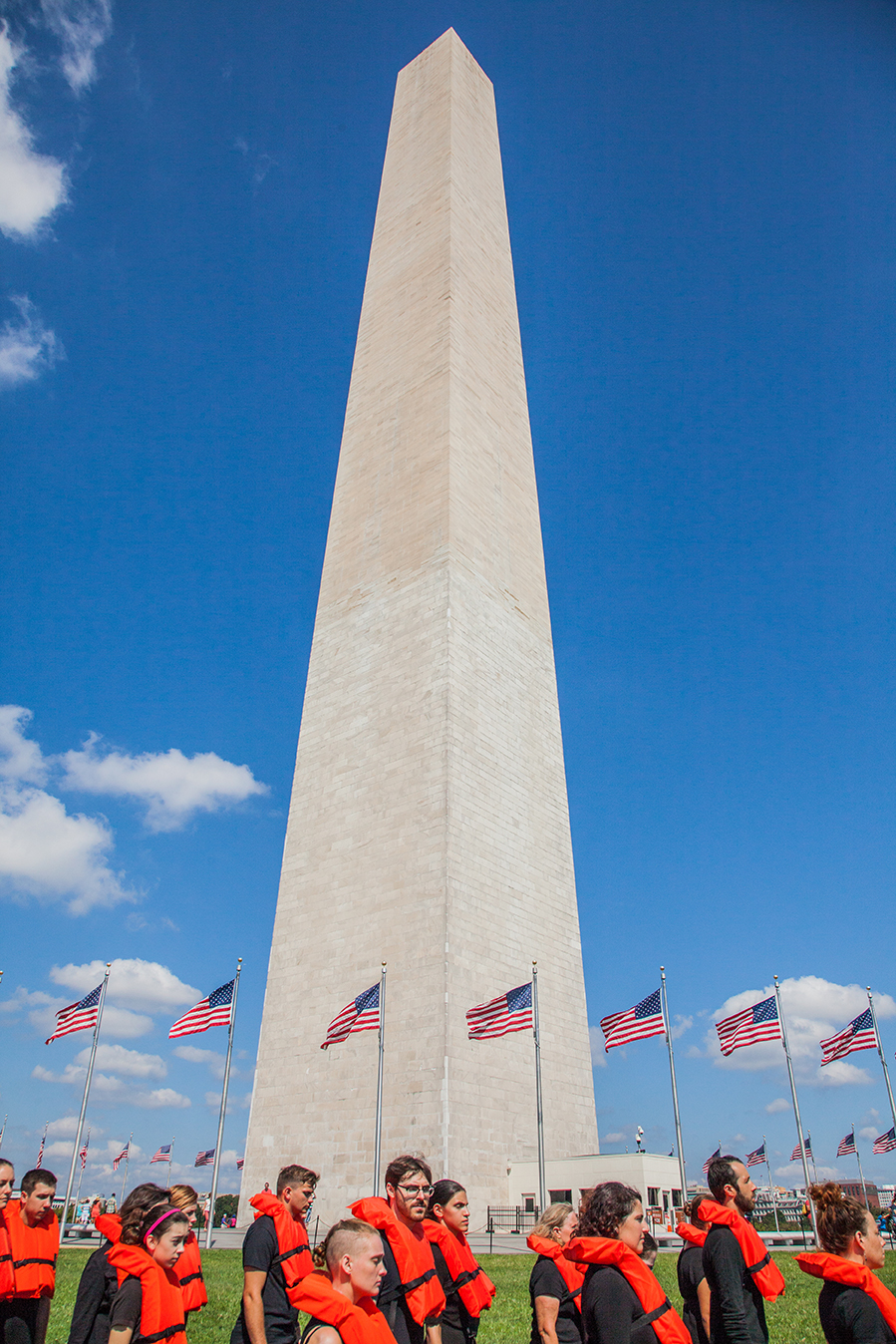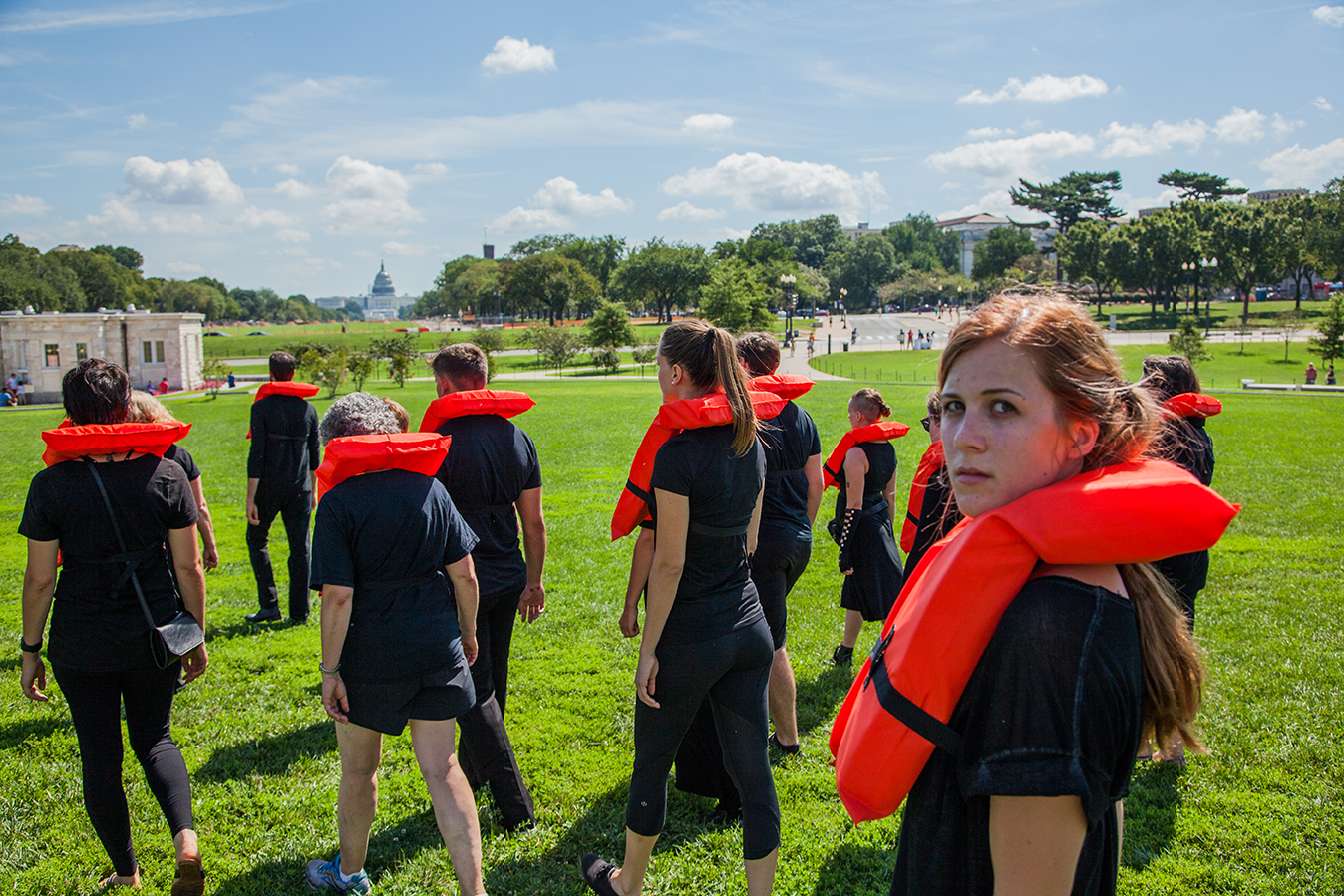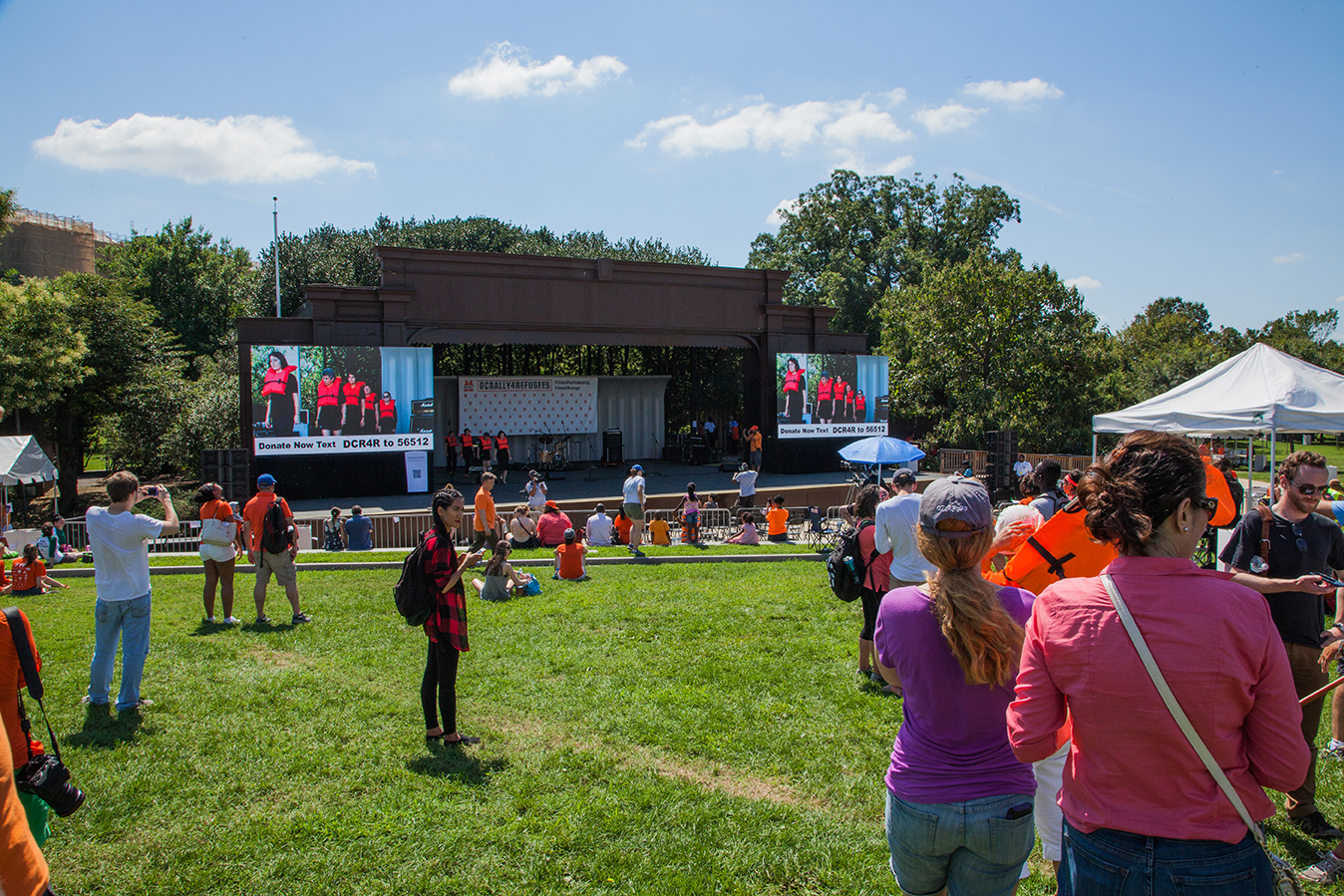 DCRally4Refugees was inspired by Americans who traveled to Greece and volunteered directly with refugees fleeing war and violence in Syria and other countries. After bearing witness to the suffering of millions and hearing the voices of fear and intolerance at home, they felt compelled to do everything possible to raise awareness, stand up against the voices of intolerance, and show the world that America cares about the greatest refugee crises since World War II.
DCRally4Refugees stands for the right of all people to live in safety, dignity, and peace.
#OrangeVest speech at the #DCRally4Refugees, August 28th, 2016
"My name is Georgia Lale and I'm Greek.
But what does that really mean?
My grandfather Konstantinos Lales was from Turkey, at the age of 5 he came to Greece as a refugee. Together with his mother and his 6 siblings he crossed the Aegean Sea under similar conditions that current refugees endure. His mother gave birth to one of her kids on the boat on their way to their new country.  They were part of a small minority of Greeks in Turkey, but when they arrived in Greece, the country of their ancient ancestors, they faced racism and xenophobia, like many refugees.
65 million people were globally displaced in 2016, trying to escape war, terror and persecution. Trying to find a safe home for their kids, a safe school to continue their education, a safe street to go out for a walk.
I was informed about the refugee crisis at the Aegean Sea last summer through the American media. I saw people being rescued on the beaches that I used to spend my summers. I could never imagine that these waters could bring dead bodies of kids to the sea shores. History was once more repeating itself.
I didn't know what I could do to help all these people. I wasn't able to go back to Greece due to me own immigration status, and that was a huge straggle for me. I soon realized that the majority of the American public wasn't aware of the tragedy that was taking place in Europe. So I decided to use my artistic skills and create a public performance that will raise awareness about this humanitarian issue. The #OrangeVest performance.
If we desire social change, awareness is the first step we have to take.
On October 4th, I entered the Metropolitan Museum of the Arts wearing an orange life vest and black clothes in memory of the thousands of people that are losing their lives while their trying to reach Europe, and walked from the Syrian Arab Galleries to the Greek Galleries. Trying to symbolically recreate the refugees trip and to connect to cultures that are both in crisis, the financial crisis in Greece and the Civil War and terrorism in Syria. Today we will perform the #Orangevest here at the National Mall, by the shade of the Washington Monument.
Ancient Arab monuments had been the main terrorists' targets. Why? Because culture terrorizes terrorists. Because it represents the highest expression of peoples fears and desires, because it questions where we are coming from and what our purpose in life is. Culture and the arts are always teaching us that our purpose in life is to create, to develop and to support each other.
Refugees are coming from countries where fear is ruling. These people are bringing with them their destroyed, endangered culture.
Our responsibility is to support these people. The refugees. Somewhere in the hundred refugee camps in Europe, where thousands of refugees are living under inhumane conditions, where kids are sleeping on the street, waiting between borders for the next day to come, somewhere there is the future of humanity. Somewhere there are great minds that are ready to develop and offer the best for their new country.
This is our time to raise our voice. We are the refugees' only hope.
I'm proud for being Greek because that country welcomed and supported my refugee family in 1923.
By supporting the refugees, we are making friends, not enemies!
We must raise our voice against racism and xenophobia!
We are the last hope that the refugees have!
Our voice, is the refugees' voice!
We are lucky to live in USA, a country that gives us freedom of speech.
And we must not forget to use our right.
We must speak out. Loudly, in welcoming refugees."