#OrangeVest High Line October 29th 2015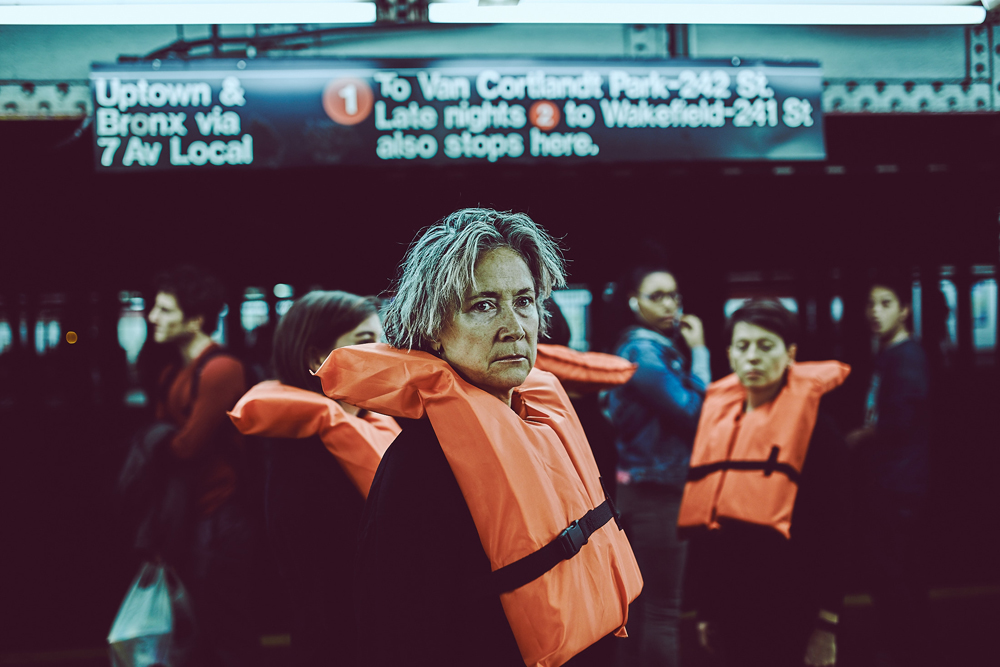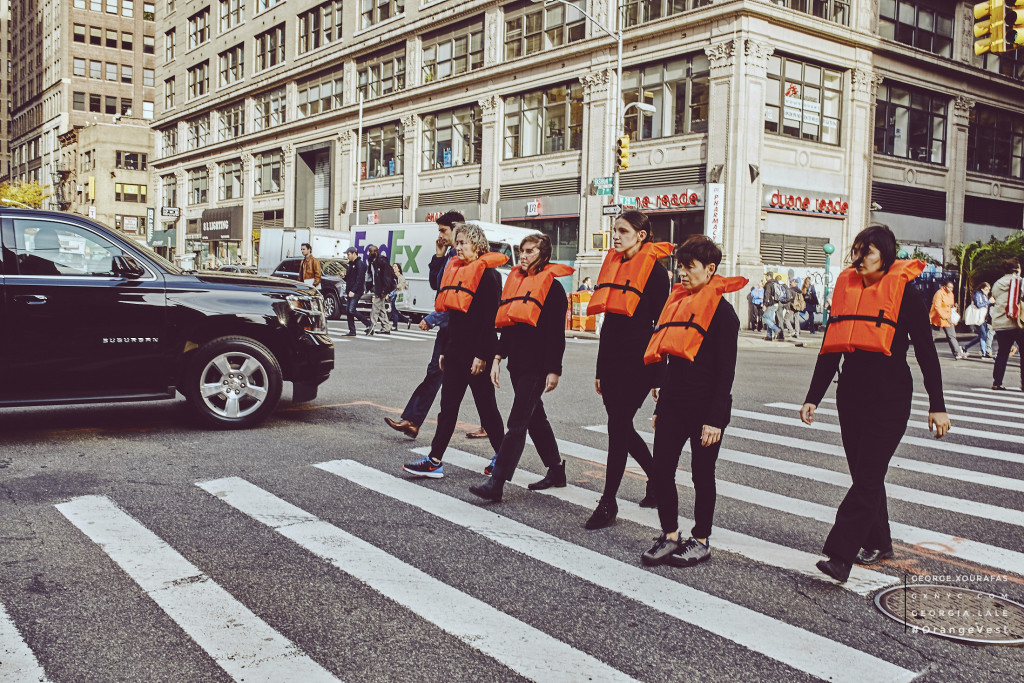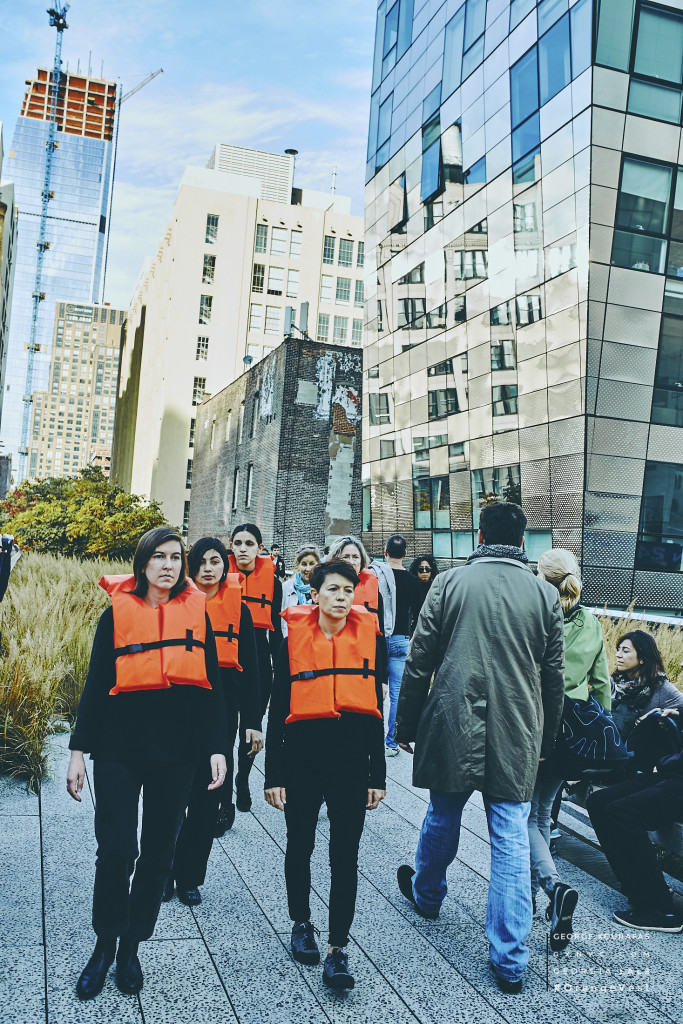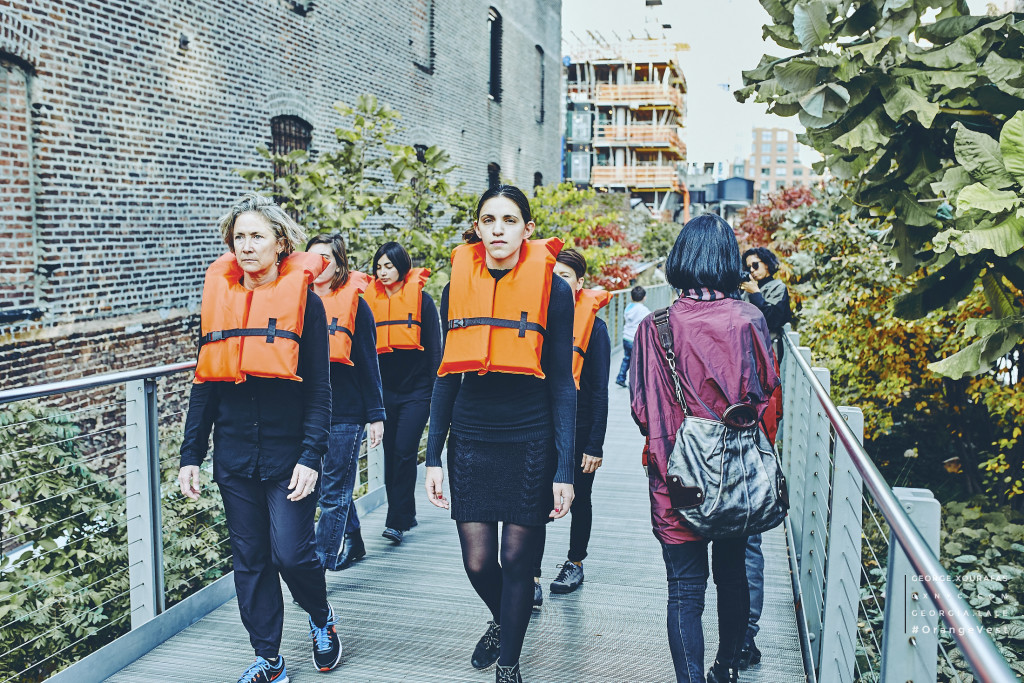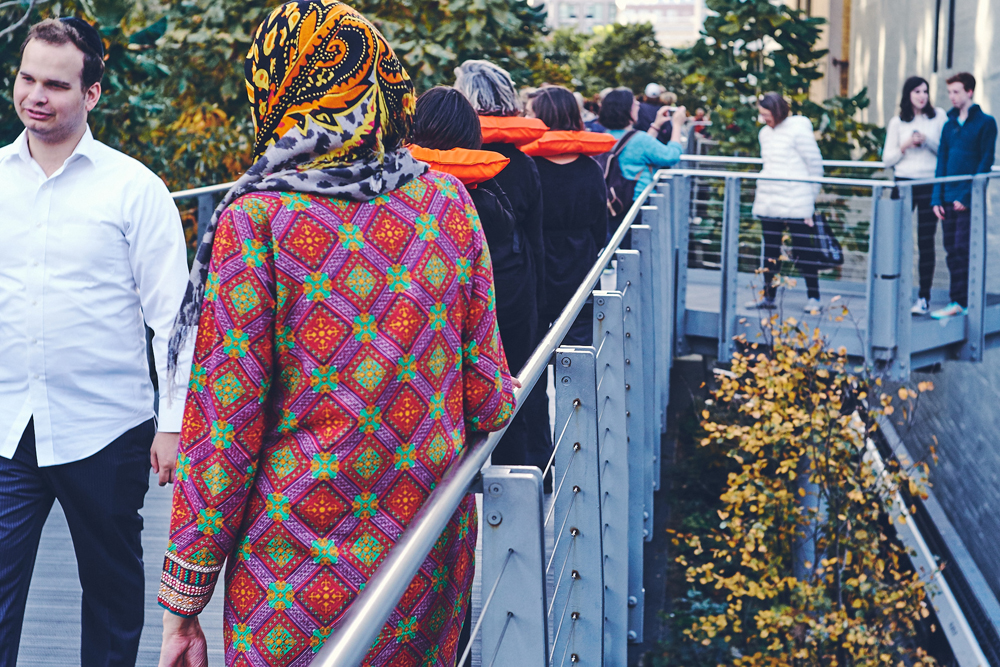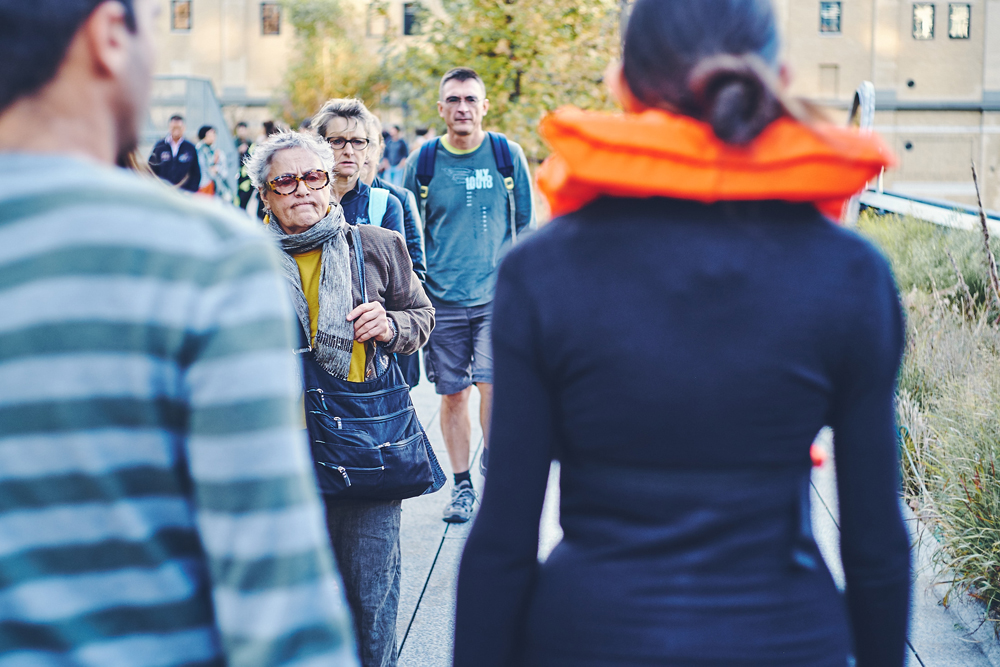 Support the last #OrangeVest Performance:
"#OrangeVest" is a commentary on the journey of the Syrian refugees. This art piece is about the refugees' trip between Turkey and Greece while they try to cross the Aegean Sea. This art piece is a participatory performance, a sculpture and a protest. My purpose is to bring this tough reality inside the everyday routine of New York City.
High Line #OrangeVest performance
"Lale further used symbolism with a march at New York's High Line – a 1.5 mile long park that used to be a train track. The walk refers to the lines that refugees form during their trip, often following train tracks. This was the first time others joined her and with the increase in the number of people wearing the vests, interest from bystanders grew.

"There was this amazing experience where a mother, because of the performance, explained to her five-year old daughter what it means to be a refugee, and why we are wearing the life vests. It was really interesting because she was explaining to her kid what was happening for the first time," she noted."
– See more at: http://usa.greekreporter.com
Photos by George Xourafas