#OrangeVest Brooklyn Bridge November 15th 2015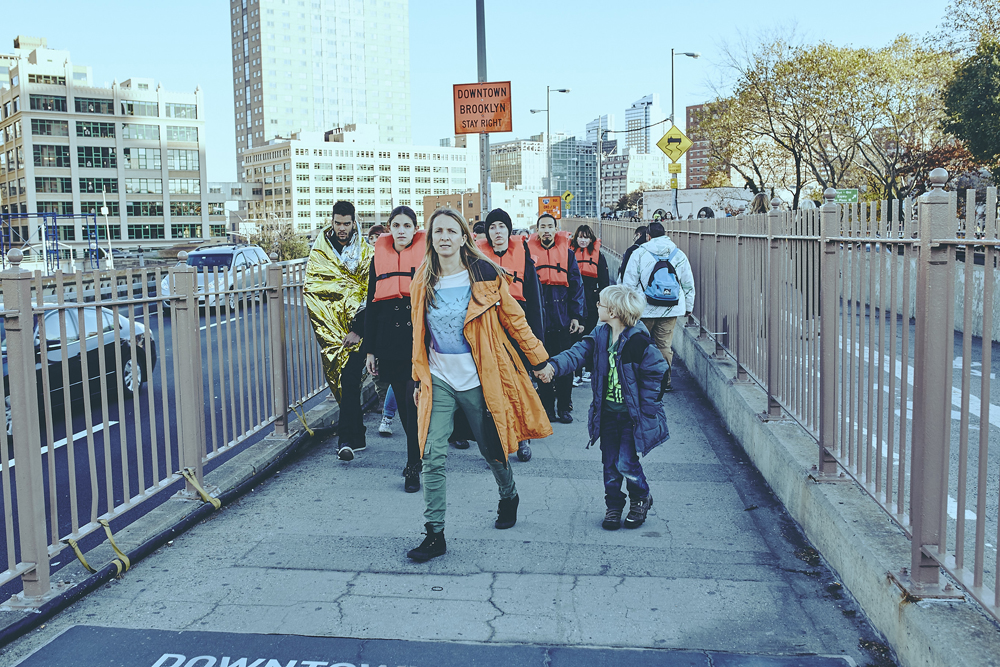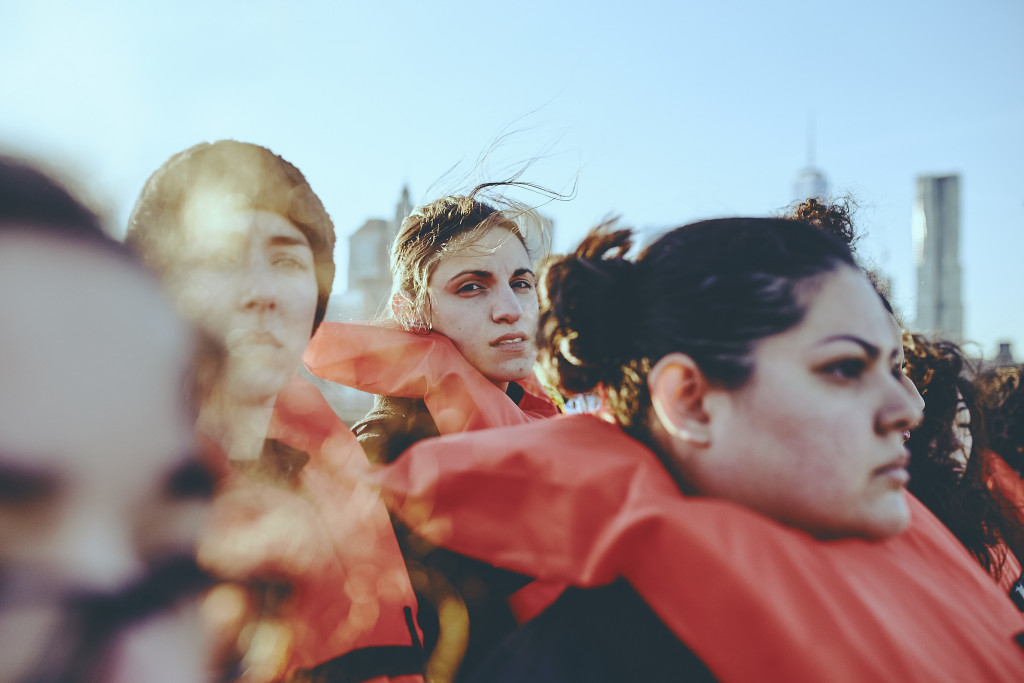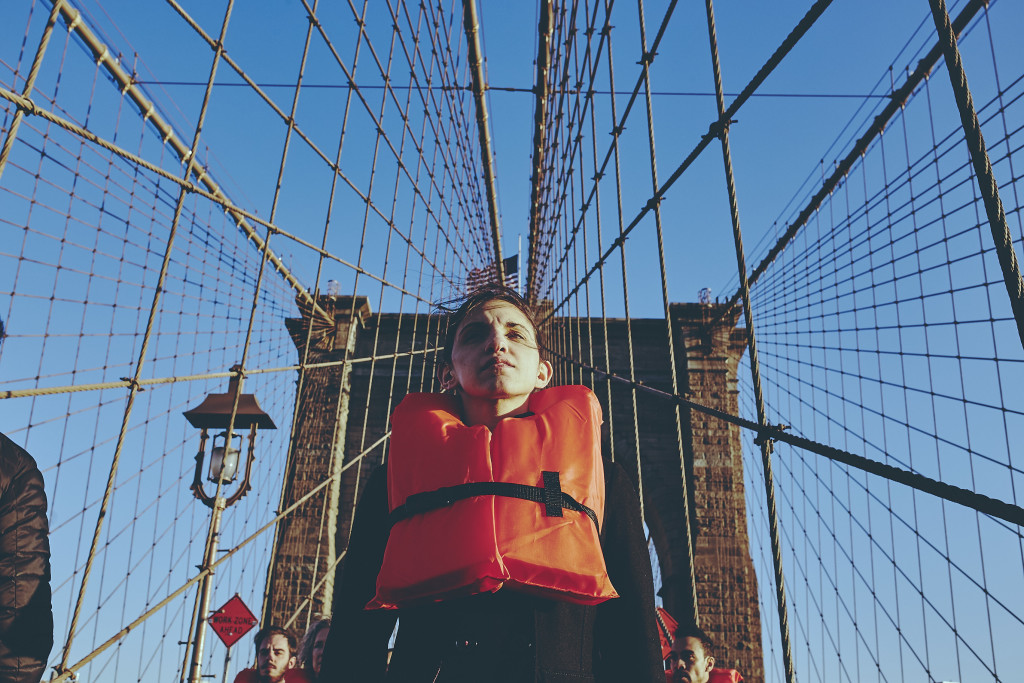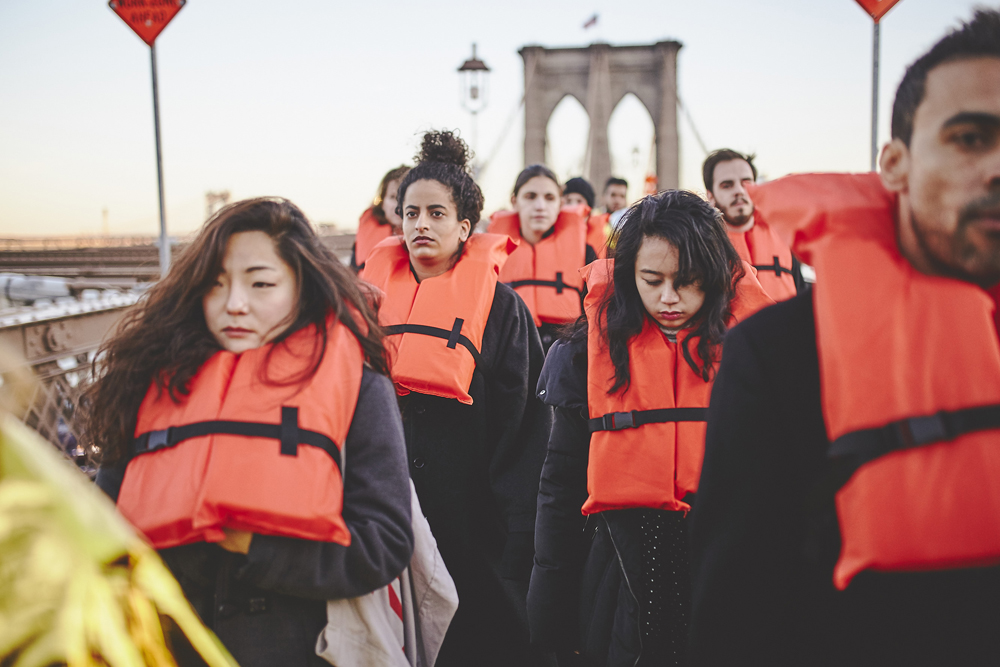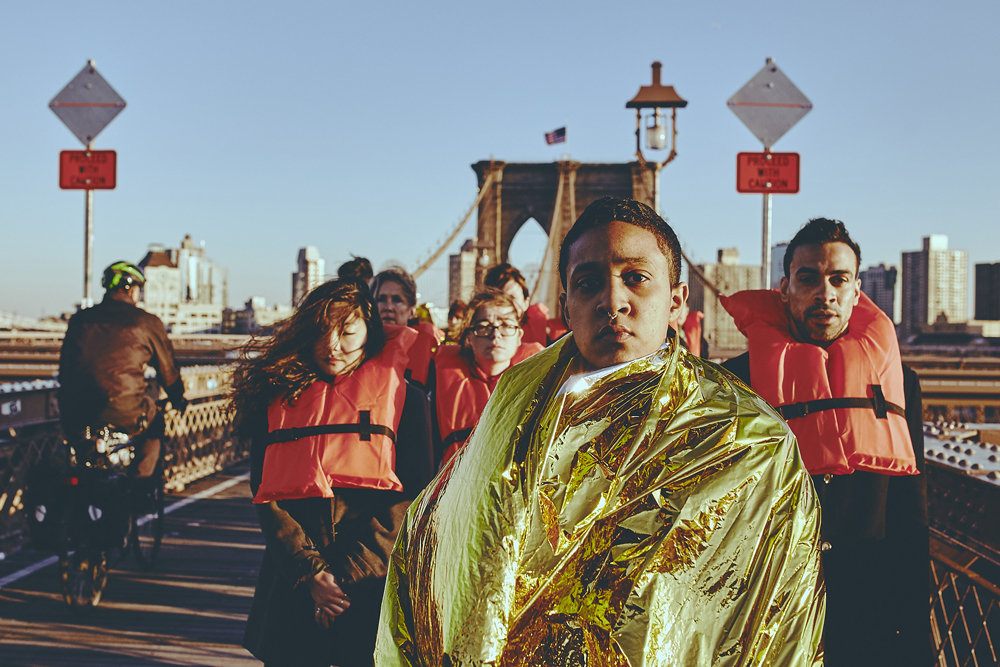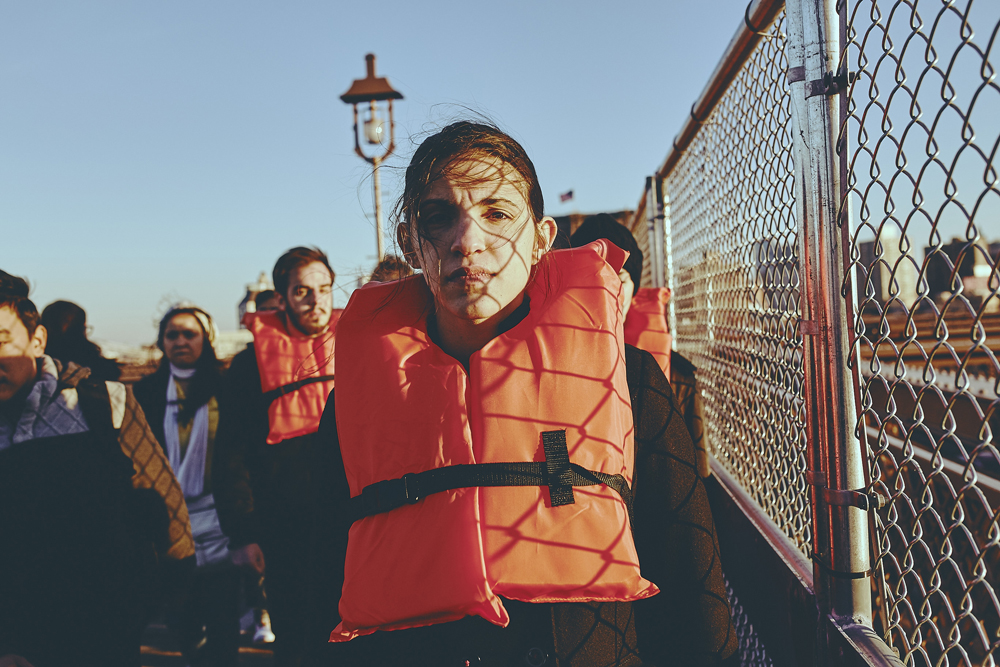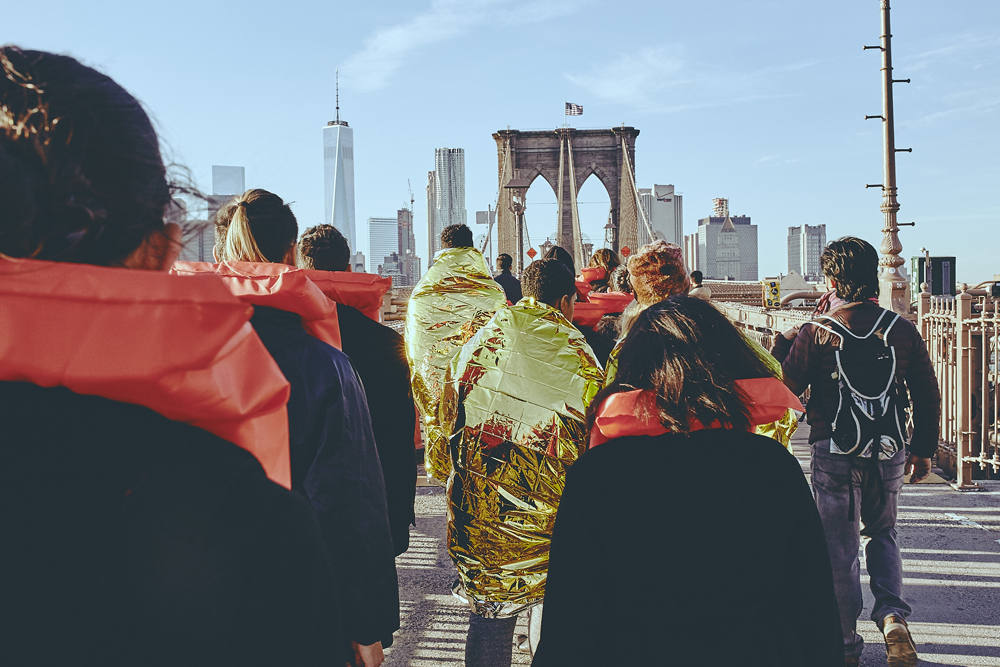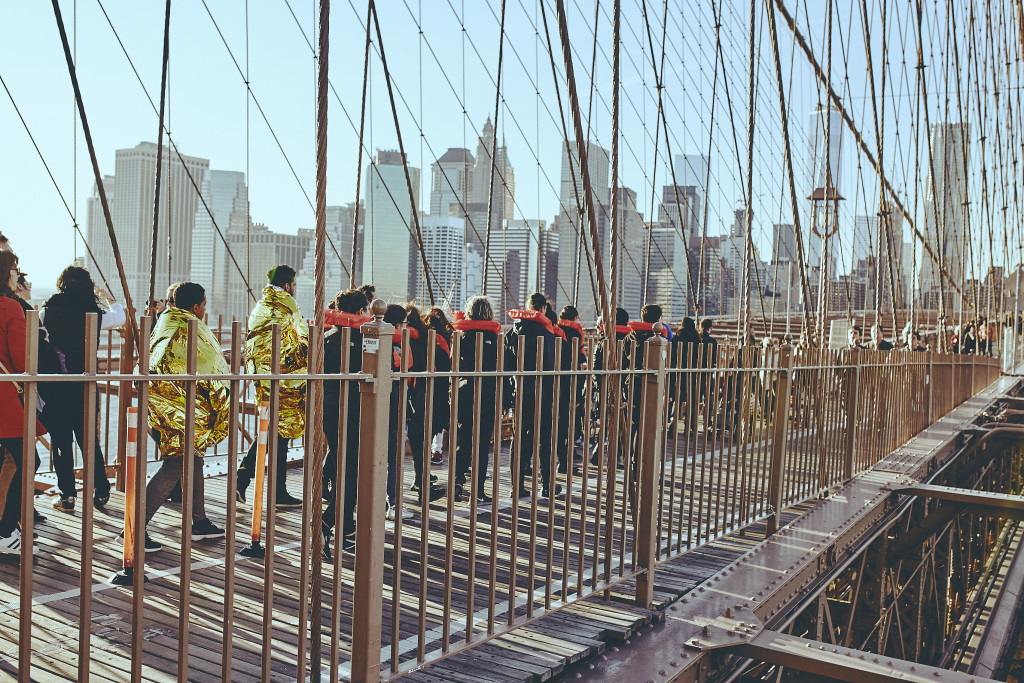 "#OrangeVest" is a commentary on the journey of the Syrian refugees. This art piece is about the refugees' trip between Turkey and Greece while they try to cross the Aegean Sea. It is a participatory performance, a sculpture and a protest. My purpose is to bring this tough reality inside the everyday routine of New York City.
Brooklyn Bridge "#OrangeVest" performance
Those who accompany Lale in her effort, also use and promote the #orangevest hashatag to spread the message through social media platforms.
Ultimately 15 individuals from India, Saudi Arabia, South Korea, China, and the U.S. have joined Lale in her artistic effort. Lale finds this diverse participation to be important because those fleeing war and conflict in their home countries need international assistance.
The Brooklyn Bridge march came two days after the Islamic State carried out attacks on Paris that killed 129 people. Since then a heated debate has ensued about whether the refugee influx is posing a threat to Europe's security. Lale was initially concerned about people being offended if she followed through with her plan for the Brooklyn Bridge outing so quickly after the attacks.
"Then I decided I cannot continue living in fear. I need to make my statement that the refugees are not the terrorists, they are people escaping this situation and by thinking or believing that they are terrorists we are playing the terrorists' game. They are playing with our minds," she noted
– See more at: http://usa.greekreporter.com
Photos by George Xourafas