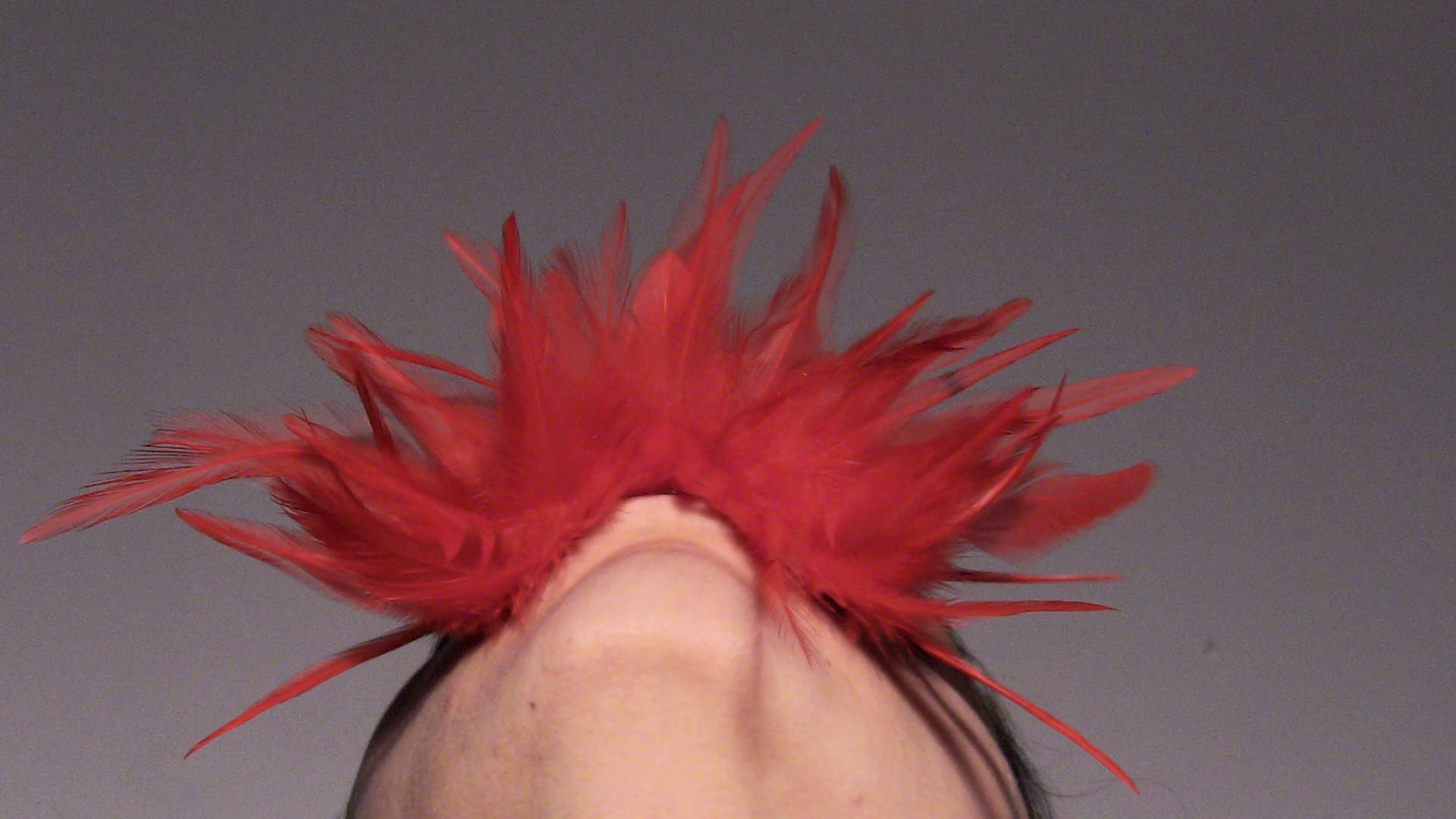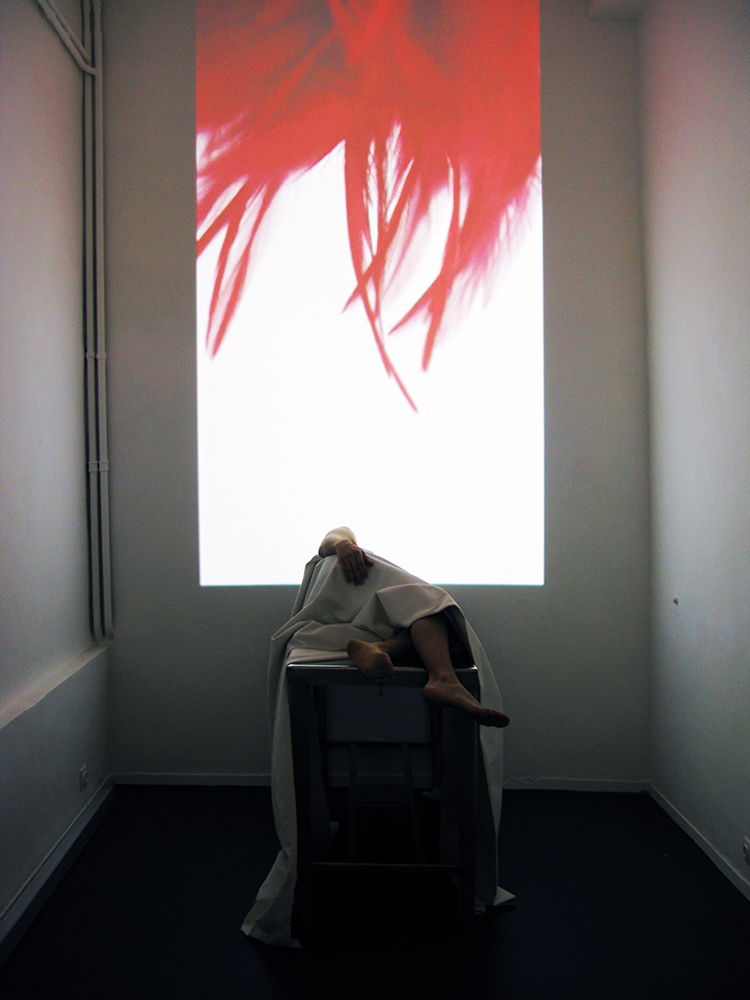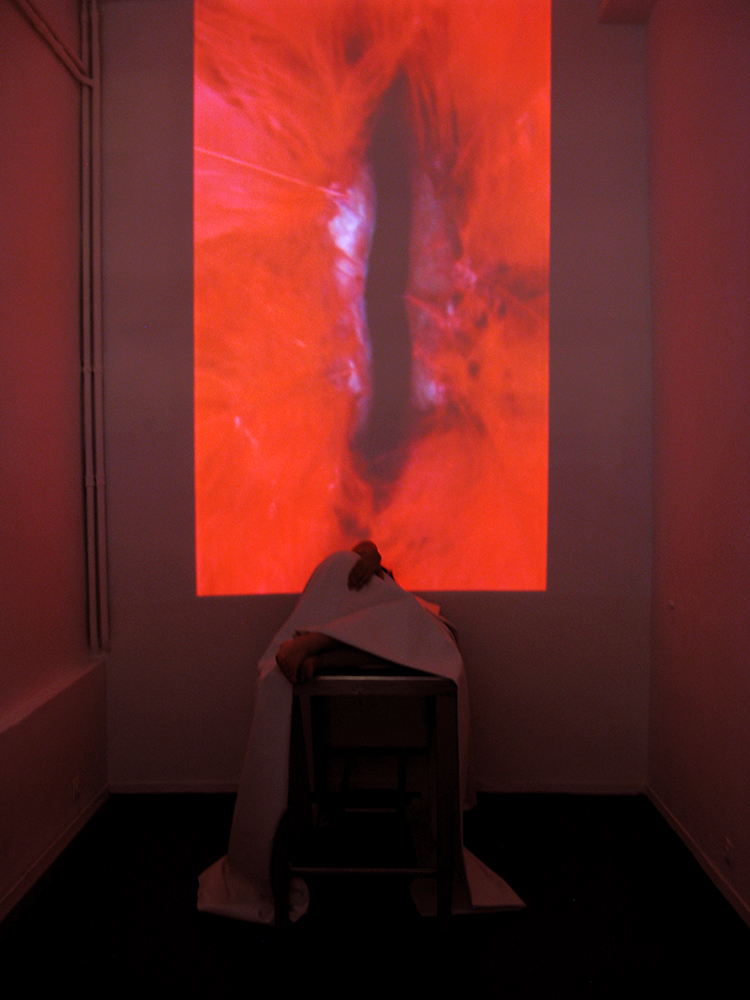 Within a dream, a gigantic siren demonstrates her charm. Her passionate and salacious flesh captivates your body and your psyche. Her wings wish you to take you away, to travel you, to help you to take out from your passable to emotions and pathos life.
You, I, and everyone is sleeping under her influence. We are dreamed her in a dream that seems so real in its own lies… We can feel her warm breathing of her fleshly body, her wings are torturing with caresses our bodies and her mouth… the mouth is a dark, wet, warm nest. It looks like it's saying something to us. There is no sound, no words, but surely is saying something to us, because we feel the unrestrained desire to plunk in this dark cave, the cave of the lusts.
She is sitting on our chest, inside our chest, deep down in our minds and keeps us motionless. She keeps us shackled. She calls us again and again to keep sleeping, to never wake up, to stay forever paralyzed under her power. We don't need to search or to fight about our dreams in our real, energetic life. No it's not necessary. She will always come to our dreams to feed us with the desire that we can't get in our lives. We are stuck, we are caught in a snare, and we are becoming pathetic watchers of our lives, prisoners in a dream which tie our eyes, which keep us captive by ourselves. A self whom we have taught him to crave for sleeping, to dream with closed eyes and body member that are left in the looseness of the sleep.
Incubus – nightmare. We don't know that we are sleeping. We don't know that while we are sleeping we take part on a murder, to our murder. The abuser and the victim are in the same body. Our eyes are closed, not because we are sleeping, they are closed because somebody else closed them. Sirens have invaded with their lust in our dreams. They have abducted us… they have stolen our energy; they have transformed us to pathetic carcasses without a sight of life within us. We are the remnants of an offering to the altar of inactivity.
But nothing lost forever.  The Succubus and the Incubus are trying to make us believe the opposite. But look… They are just a mass of feather; a slight breeze is enough to disperse them away.
ΤΕΧΝΕΣ
Σάββατο 5 Απριλίου 2014 ΕΘΝΟΣ LIFE
«Οι λησμονημένοι μιλούν με τα παιδιά της κρίσης»
«… Ακολουθεί η πρώτη ατομική έκθεση της Γεωργίας Λαλέ (εγκαίνια 10/4), που σπούδασε γλυπτική και πολυμέσα στην ΑΣΚΤ, απ' όπου αποφοίτησε το 2013…»
Δ. Αληθεινός: «… Από την άλλη είναι τα παιδιά της κρίσης. Οι νέοι που μεγαλώνουν σήμερα και έρχονται να κατακτήσουν την δική τους θέση στο τώρα. Πώς βλέπουν αυτό το τώρα, πώς αντιμετωπίζουν την κρίση;  (…) Για παράδειγμα στην περφόρμανς της Γεωργίας Λαλέ διαφαίνεται η μυστήρια σχέση που έχουν σήμερα οι νέοι με το όραμα, όπως το ερμηνεύω εγώ. Το πρώτο πράγμα που πάθανε οι νέοι σήμερα είναι ότι τους έκοψαν το όνειρο. Πολλές φορές γι'αυτούς το όνειρο γίνεται εφιάλτης και αυτό είναι εμφανές στο έργο της Γεωργίας Λαλέ»
ΡΕΠΟΡΤΑΖ: ΑΝΤΙΓΟΝΗ ΚΑΡΑΛΗ
http://www.ethnos.gr/article.asp?catid=23135&subid=2&pubid=63988456