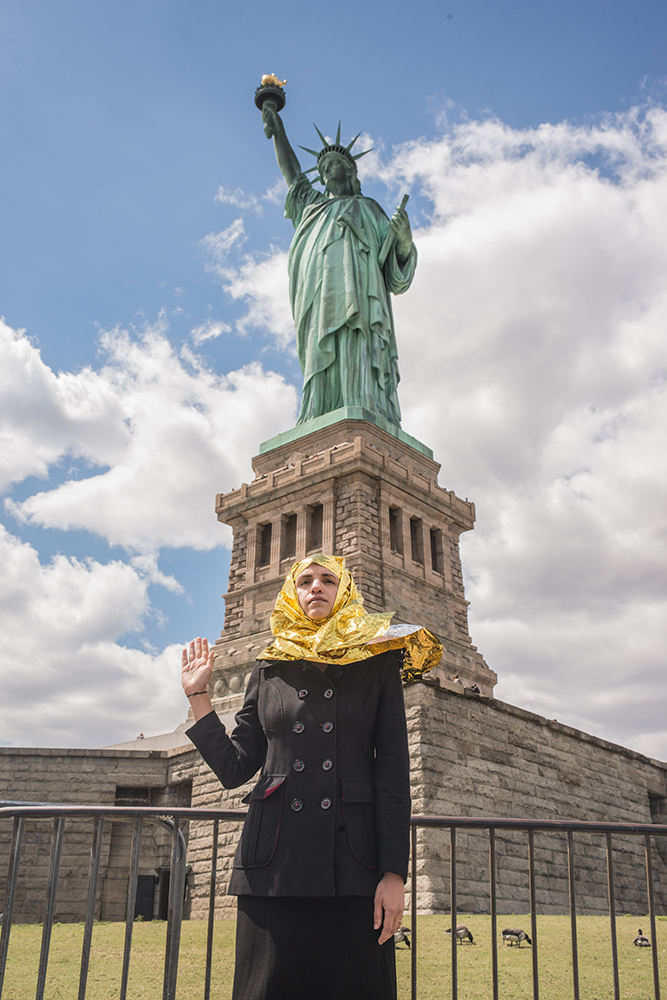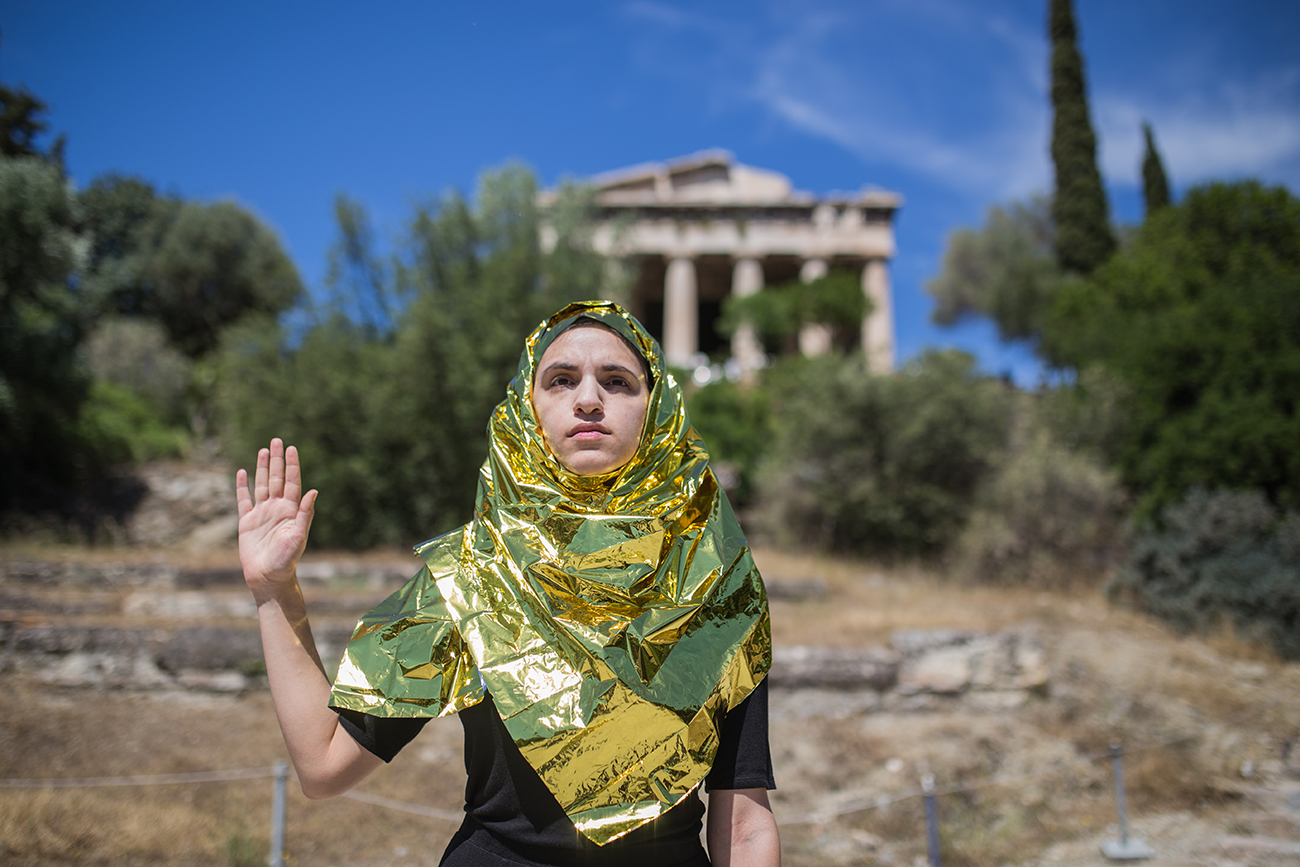 Interview by Jana Astavon
Georgia Lale is a visual and performance artist based in New York City. She was born in Greece and graduated from the School of Fine Arts in Athens. In 2016, she completed her MFA program at the School of Visual Arts in New York. She is the recipient of several awards and fellowships of excellence. She is coming from a refugee background. Her work explores the limits of the human body— questioning modern society's responses to global humanitarian and economic issues. She has been widely shown in Europe and the U.S.A. Georgia developed a performance art project entitled #OrangeVest that seeks to confront the refugee crisis in Europe. These public space interventions were performed at different sites in New York and other U.S.A. cities, and most recently in Brussels, where a group of refugee artists was involved in the project. This work was also presented in the Greek Pavillion at 15th Venice Architecture Biennale.
3:AM: How did it all start? What made you a performance artist?
Georgia Lale: I had been taking performance and acting classes at the National Theater of Athens, Greece since I was nine. The classes focused on improvisation and body movement. I'm coming from an artistic family and my parents thought that it would be very important for me and my brothers to get exposed to the arts. During my studies at the Athens School of Fine Arts, I started creating video performances. They were self-portraits that where dealing with gender identification and sexuality. I explored and found my sexual identity through my art and through performance. I found performance to be a very direct medium that helped me express myself, become confident about my body and myself. I'm very interested in working with the human body as I consider it a living sculpture. This contributed to seeking out specialized studies that eventually lead to graduating with a sculptor's degree. I love working with clay and the human body. For me these two materials are very similar. Later and through my studies at the MFA Fine Arts program of School of Visual Arts in New York City I became interested in creating performances that explore the limits of the human body— questioning modern society's responses to global humanitarian and economic issues. My interventions in public and private spaces are intended to extend individual freedom of speech and expression.
(For the full story and more photos, click here)